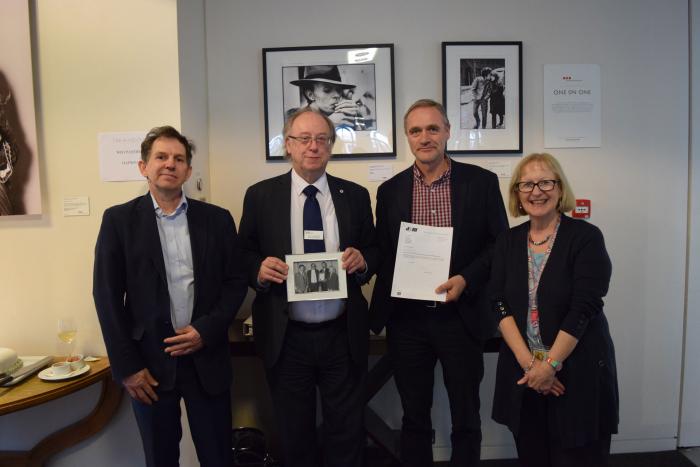 The Association for Project Management (APM) and UCL are celebrating a twenty-year relationship and the accreditation of project management courses.
In 1999, UCL School of Management became an accredited provider for the APMP professional qualification, offering a one-week training course and APM exam. This course was a pioneering CPD (continuing professional development) course at UCL, and is currently held around 6-7 times per year, taught to delegates from many leading 'blue chip' companies and major public sector organisations. Feedback has been overwhelmingly positive:
"I chose UCL because I felt they would offer world class tuition that would cover the APMP content and beyond; sharing also their own knowledge and experiences, which I found very valuable. This was demonstrated through their lecturing style but also the extensive invaluable notes and supporting literature provided with the course. The staff have been very supportive and I can unreservedly recommend APMP at UCL."
"I thought the speakers, materials, care/admin/comms, venue and food were all of the highest standard I have come across doing any course. Thank you all."
In line with the growth in the project management profession, the UCL School of Management has developed a range of project management courses for students from different disciplines: science and engineering, IT and arts / humanities. These are accredited by the APM at various levels, thus providing UCL students with the opportunity to gain a professional qualification to complement their academic achievements.
UCL's relationship with the APM has extended beyond courses alone over the years, including academic representation on various APM Committees and Panels, and London branch activity.
More details can be found here: https://www.mgmt.ucl.ac.uk/project-management