In addition to the Tel Aviv Trek, 20 other MSc Entrepreneurship students went to visit Silicon Valley - an area dubbed as the "centre of entrepreneurship" around the world - to learn about entrepreneurship from the best representatives of cutting edge startups and venture capital (VC) firms. The trek officially began on 4 June, and ended on the 9 June, and was filled with insights and learnings from a wide variety of interesting companies! We met with founders and employees from both smaller, young companies such as Branch Metrics, and from big, successful companies such as Google. From every visit, we learned unique and fundamental aspects of entrepreneurship that we hope to share with you through this article.
Through our programme, we were taught that as early entrepreneurs resource management is crucial; you simply cannot waste any time. Andra, Shadi, and Fiona took this to heart and made sure that every day is filled with interesting meetings. We started our journey by meeting with DigitalGenius, a company that integrates AI into customer service, in their office at RocketSpace, a co-working accelerator based in San Francisco. The meeting started with a quick introduction to the office space. Mark Weiss, ecosystem GM at RocketSpace, gave a brief introduction to available programmes for us, followed by a quick Q&A session. After the introduction, we had the opportunity to listen to the presentation from Titus Capilnean, Growth Manager at DigitalGenius. His presentation explained how their AI-based technology helps to automate customer services.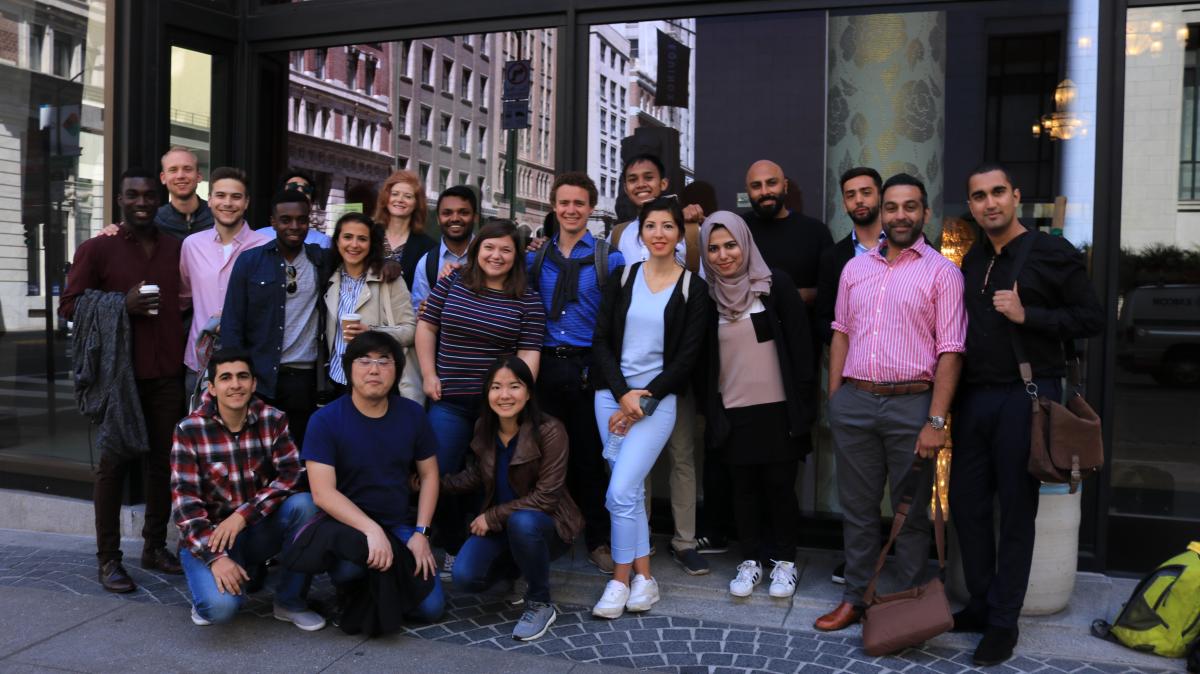 First group picture outside of DigitalGenius office at RocketSpace.
After DigitalGenius, we took a quick five-minute walk to Academia.edu's offices. We were warmly welcomed by the CEO and founder of the company, Richard Price, who told us his entrepreneurial story that humbly began when he opened his own sandwich company. Today, he has a growing customer base of 17 million users at Academia.edu.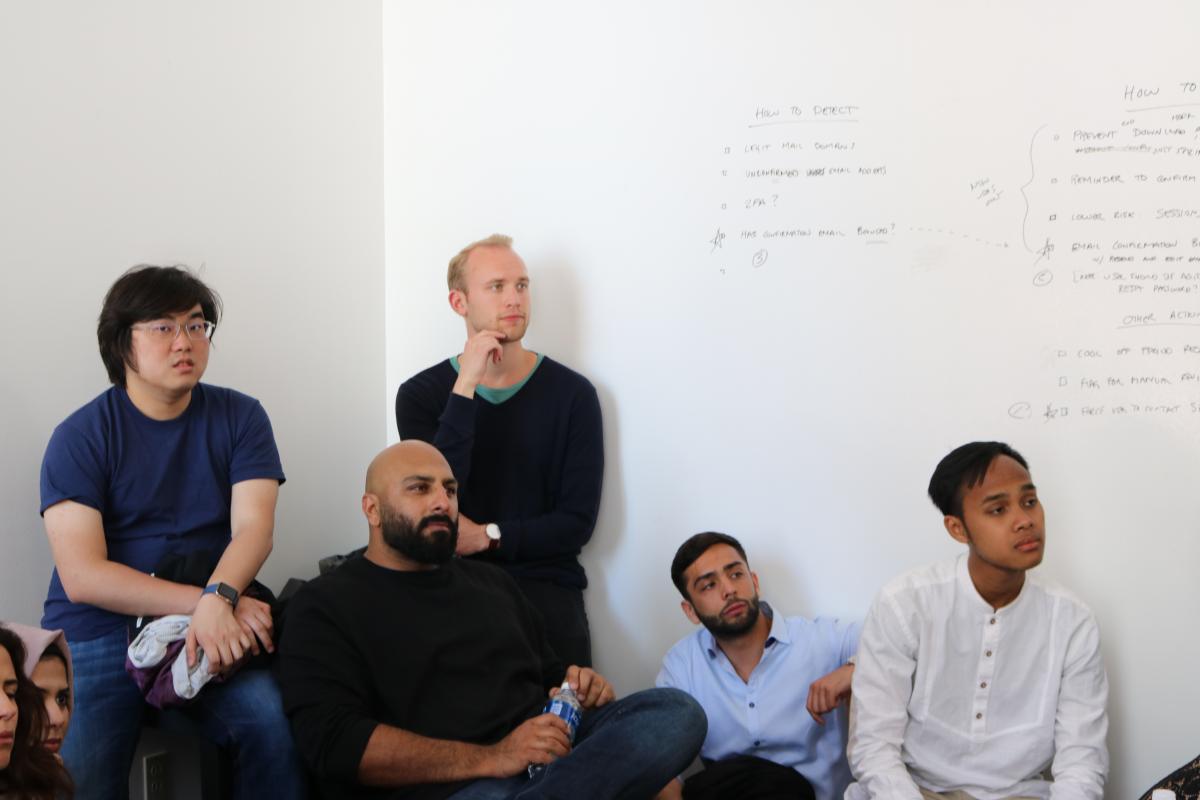 Learning from Richard Price, CEO and Founder of Academia.edu
Our first meeting on Wednesday took us straight to the heart of Silicon Valley; we went to Branch Metrics, a deep linking and business analytics platform, to take part in a Q&A session with its co-founder, Mada Seghete. Mada told us the struggles that her founding team has undergone when they tried to launch a few different companies, before finally succeeding as Branch Metrics. After Branch, we returned to San Francisco to meet with True Ventures, the first of three Venture Capital companies in the trek. Christiaan Vorkink, a partner at the firm, explained how the firm selects its portfolio, before we took part in a quick Q&A. The day finished with a meeting with Salesforce, a company that grew far beyond the startup stage. Lisa Davies, Senior Director Data Quality & Governance, and her team, highlighted the importance of internal data quality and analytics. Lisa's examples showed us that setting a correct approach to data infrastructure may save startups a lot of time and money.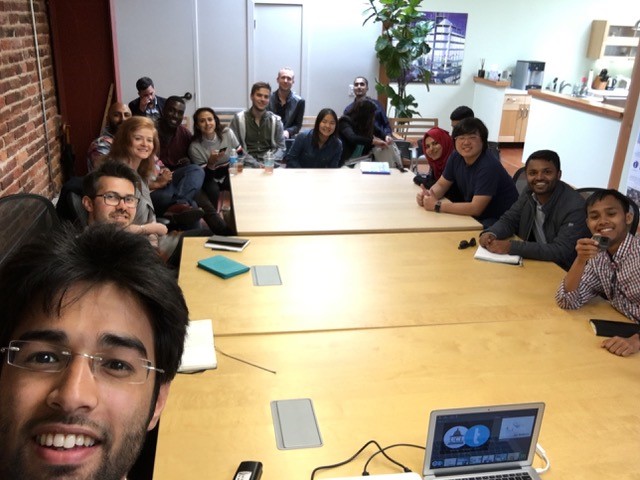 Group photo at True Ventures, the first of three VC firms that we visited in the trek.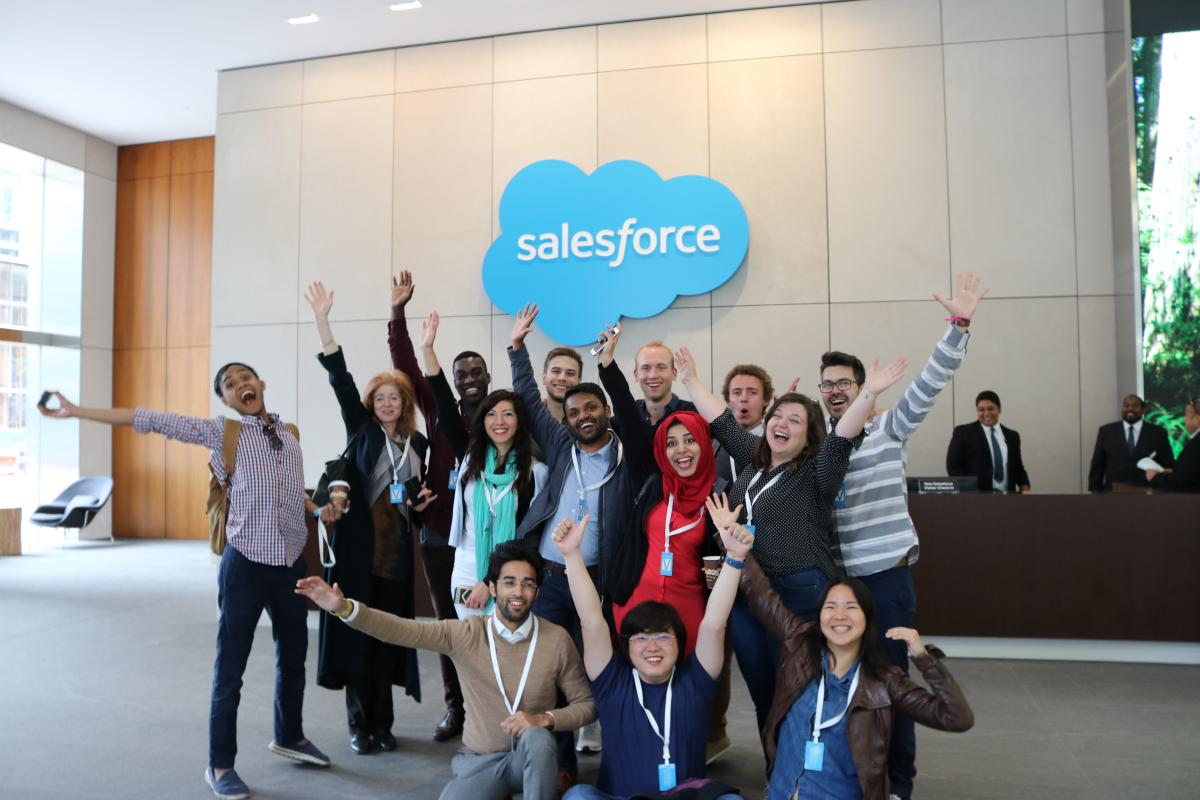 Visit to Salesforce, a bit tired but excited!
Thursday was the only whole day that we spent outside of San Francisco. The morning started with the meeting with Pear Ventures in Palo Alto. Pejman Nozad, Founding Managing Partner of Pear Ventures gave an introductory presentation that explained how they support young entrepreneurs in renowned universities such as Stanford and Berkeley. Per usual, the presentation was followed by Q&A session where we could hear a lot of interesting answers and story how Pejman became a venture capitalist. This meeting also allowed us to take a closer look at Branch Metrics from the other side as Pear Ventures was one of their first investors.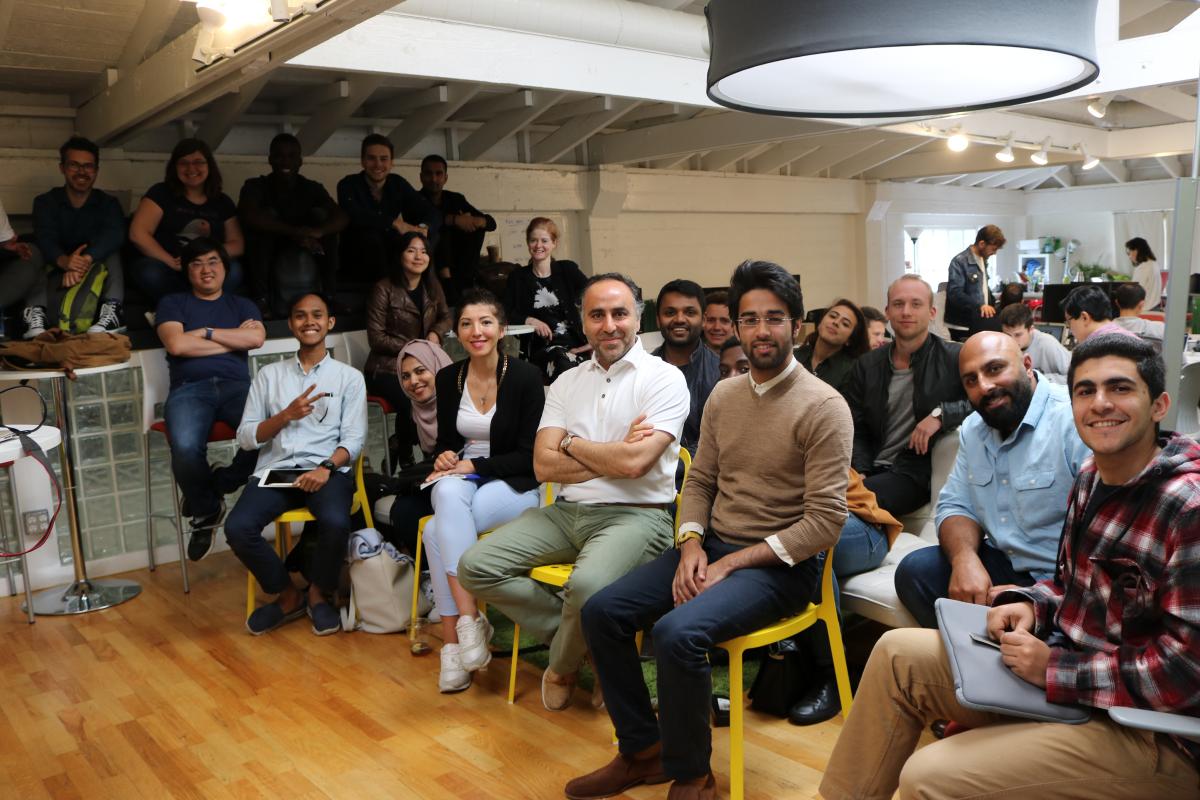 Learning more about Venture Capital in the Valley from Pear Ventures
Thereafter, we had the opportunity to visit Venrock, one of the most successful VC companies in Silicon Valley. We were kindly hosted by Brian Ascher, Partner at Venrock. As opposed to Pear Ventures that prefers to invest in early stage companies, Brian described Venrock as parents, that will stay with companies from early stage through adulthood.
After all of our VC meetings, we headed to Mountain View for Google. We were able to visit the visitor centre where we could see some of Google's products, including Chromebooks and Google Glass. This was followed by a quick Q&A and Google Campus tour with Jan Botha, Research Scientist at Google.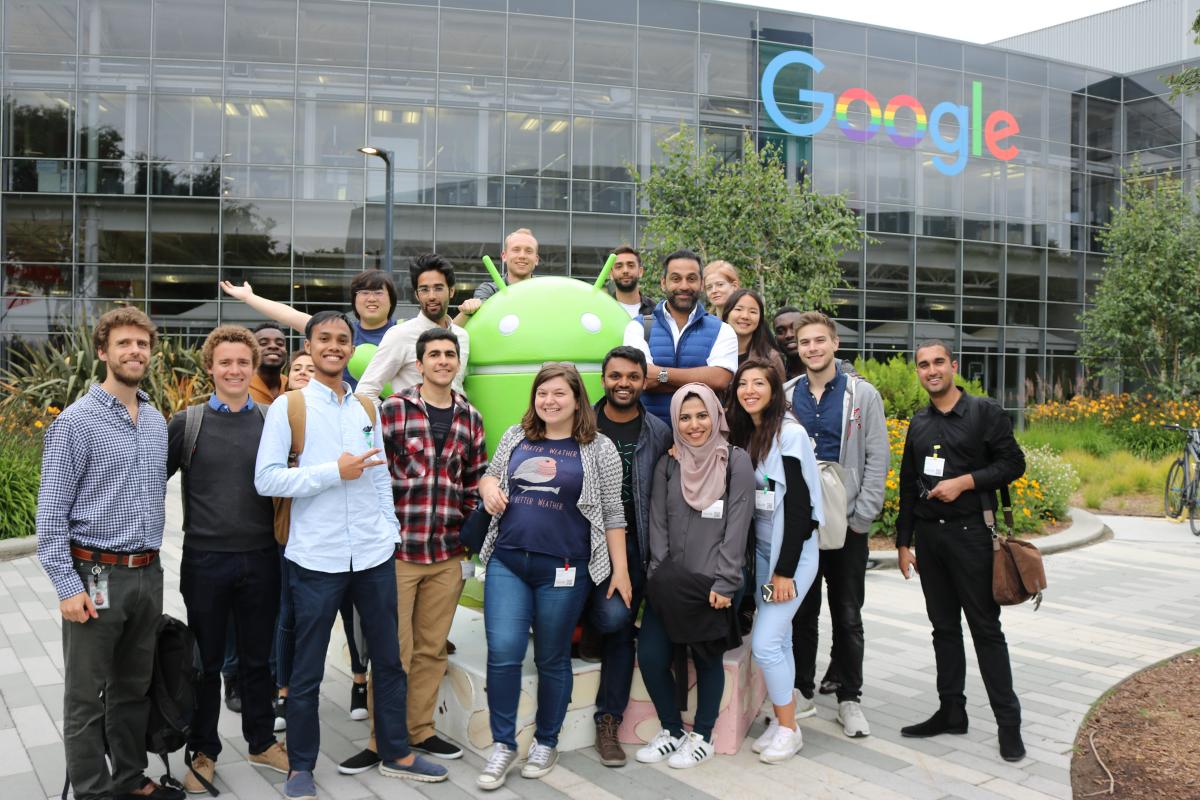 And of course, the mandatory Google Campus picture that has to include the Android statue…
Our last day was shorter yet equally as impressive, as we had an invaluable insight from Quid, a text-based data analysis software company. CEO Bob Goodson told us about his entrepreneurial journey, starting at Yelp where he invented the foundation of 'Like' button, to building software that is able to map an entire complex subject like Physics within a few minutes. The session was then followed by a quick demo of Quid's powerful software. The last company that we visited was an advertising analytics company called Quantcast. At Quantcast, we had the pleasure to listen to a few presentations from Quantcast employees. Each person described their position within the company and spent the rest of the time answering our questions. After the meeting, we were offered the chance to spend some time at their end-of-week office party to meet and network with their employees.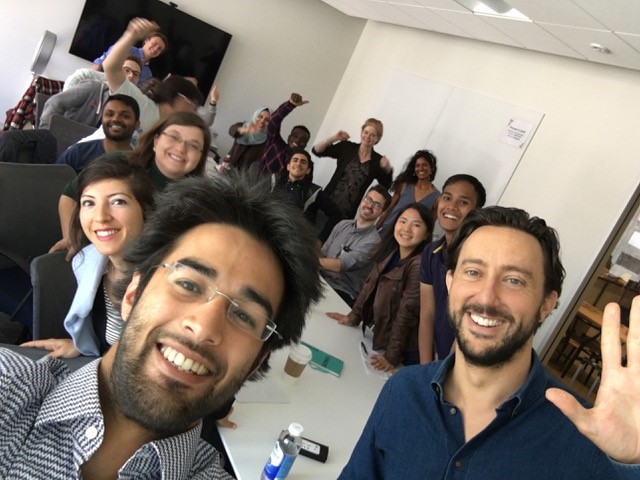 @Quid: All excited to learn how to map the entire field of physics in just under 9 minutes!
The trek to San Francisco and Silicon Valley was an unforgettable experience. The meetings built upon the entrepreneurship theories that we learned in our classrooms; it gave us real insights on how an entrepreneur should embrace their talent, network, and resources. We would like to thank the School of Management, Fiona Reid, Andra Muresanu and Shadi Nahavandi without whom this trek would not be possible.