At the end of May 2017, 23 MSc Entrepreneurship students, along with Progamme Director Simon Hulme, travelled to Tel Aviv to discover the Israeli startup ecosystem. Most of the students flew in over the weekend in order to be in Tel Aviv to attend an informal welcome dinner. The sight of the setting sun at Tel Aviv beach welcomed us and filled our hearts with joy for the week ahead. At the restaurant, Simon welcomed us all and set the tone for an exciting week.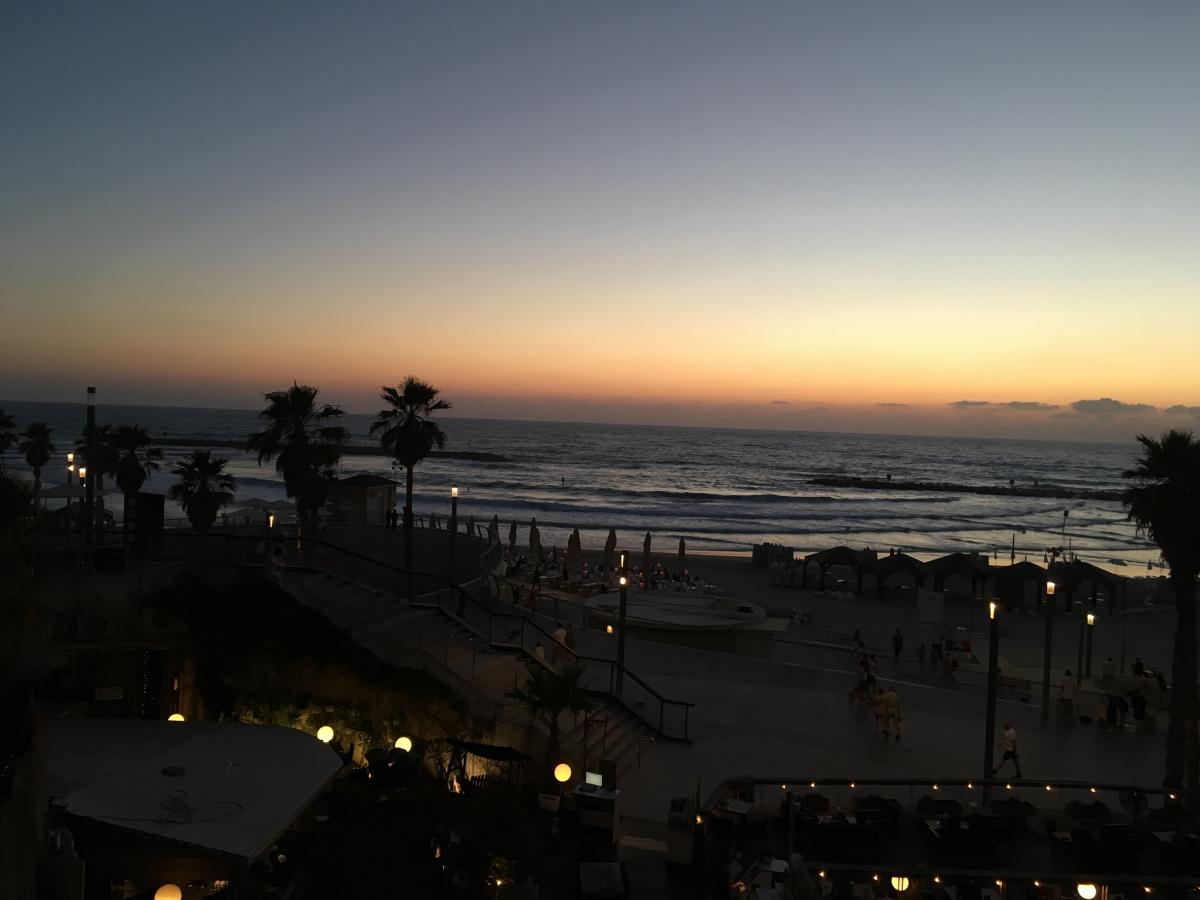 (Sunset)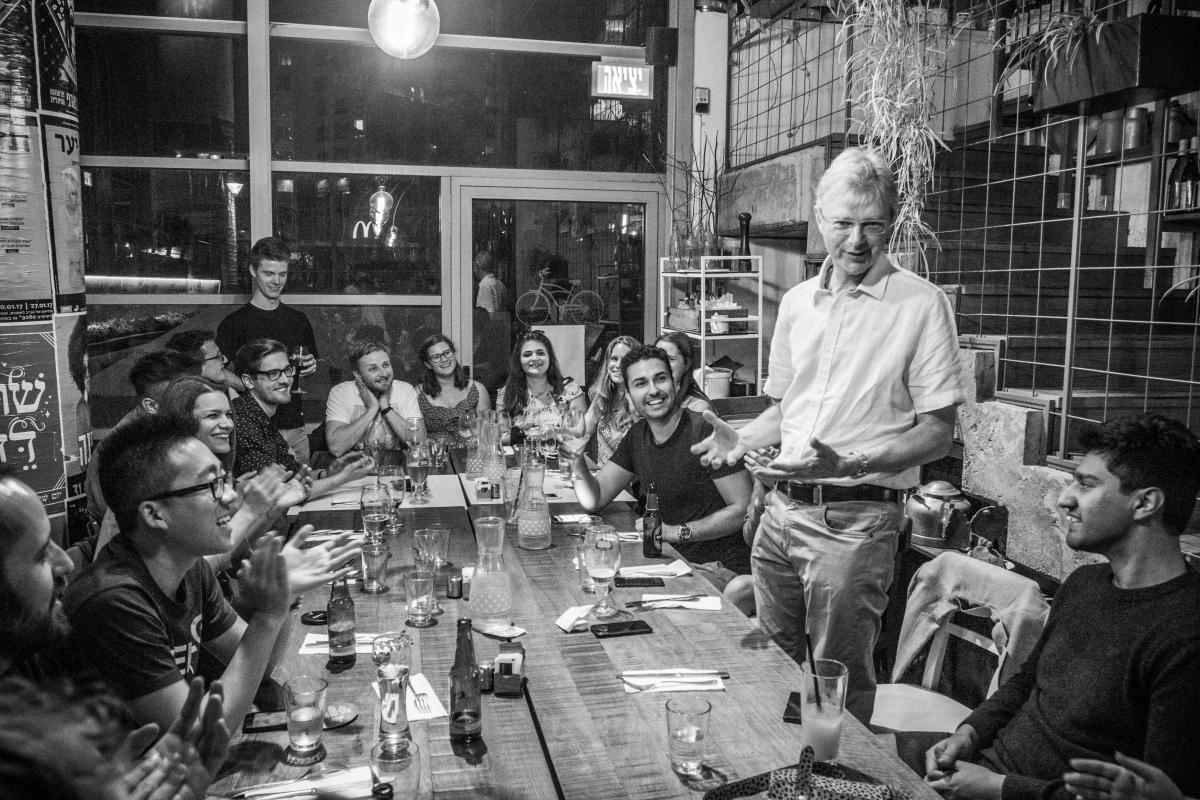 (Dinner)
On Monday we gathered to head out for the first company visit. At M. Firon and C, one of Israel's biggest law firms, we met with four partners who painted a picture of what entrepreneurship means in Tel Aviv and Israel. They explained the importance of the Israeli army (IDF), and how conscription is at the root of the entrepreneurial mindset in Israel. The partners explained what role they play in that process to ensure strong legal foundations for new ventures.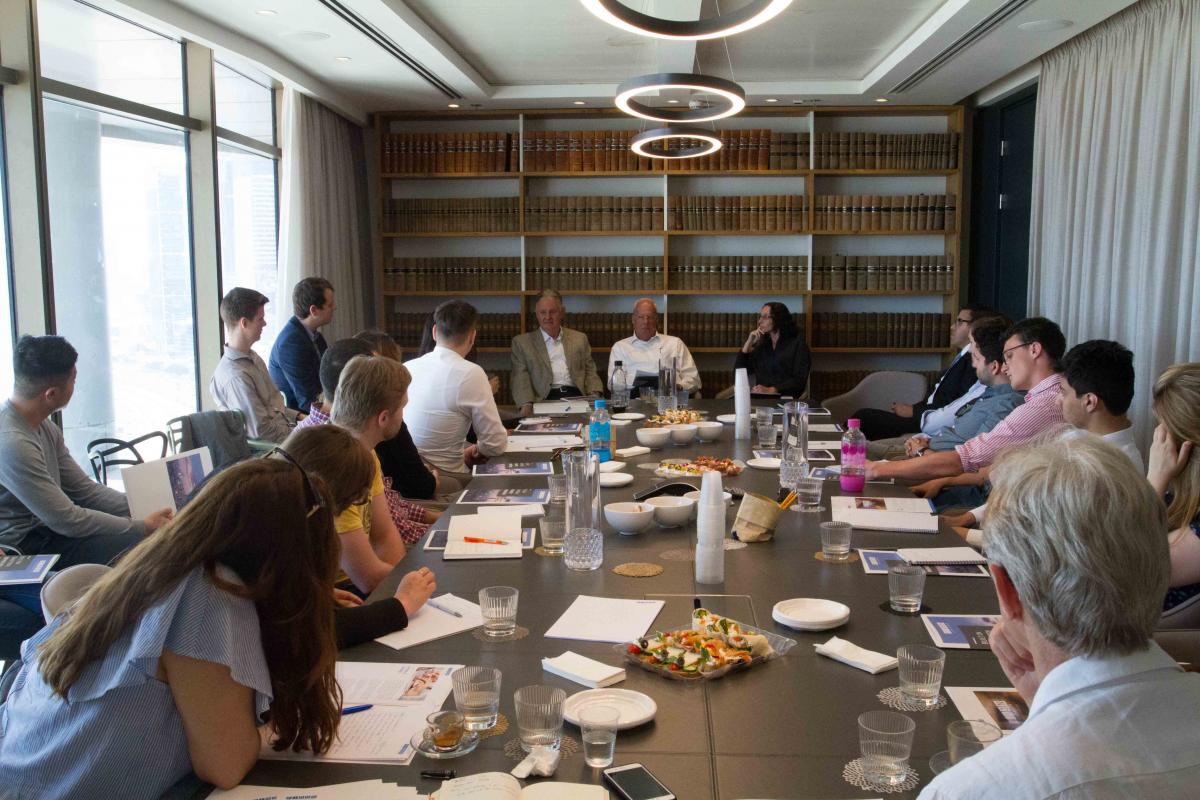 (M. Firon and Co.)
After the induction to the Israeli startup culture we had a lunch meeting with Karin Kloosterman. She is an energetic serial entrepreneur, currently focussing on both the Mars consortium, and her company, Flux. Flux has designed and manufactured an IoT device that allows users to track the habitat of plants to improve output. The device is making it easier for vertical farms to understand and improve the environment in which they grow crops. Another of Karin's projects is the Mars consortium: which is researching methods and projects to grow crops on Mars after humankind colonizes the 'Red dot'.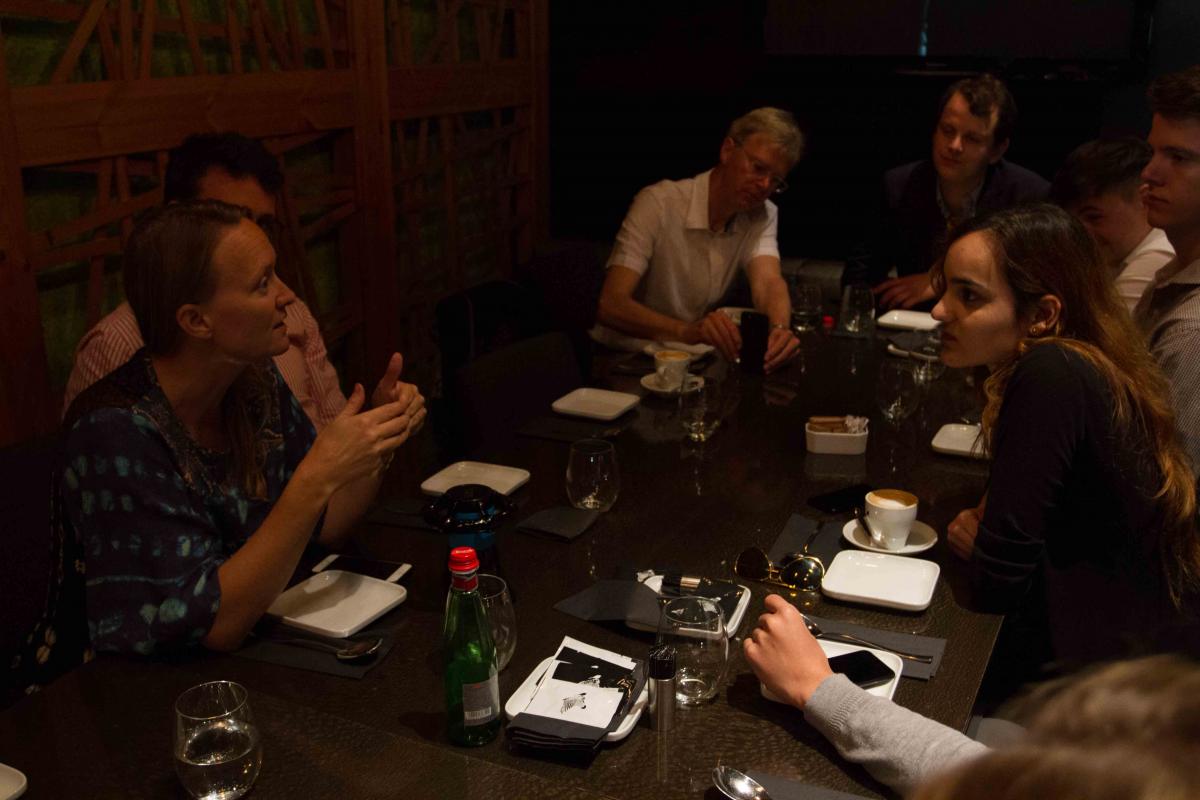 (Karin Kloosterman)
We wrapped up our first day with a visit to Bessemer Venture Partners, one of the oldest and most successful Israeli venture capitalist firms. Their extensive portfolio includes the likes of Pinterest, Blue Apron, Twilio and Wix to name a few. We were welcomed by vice president Amit Karp who guided us through Bessemer's workflow and gave us an insight into the venture capital process.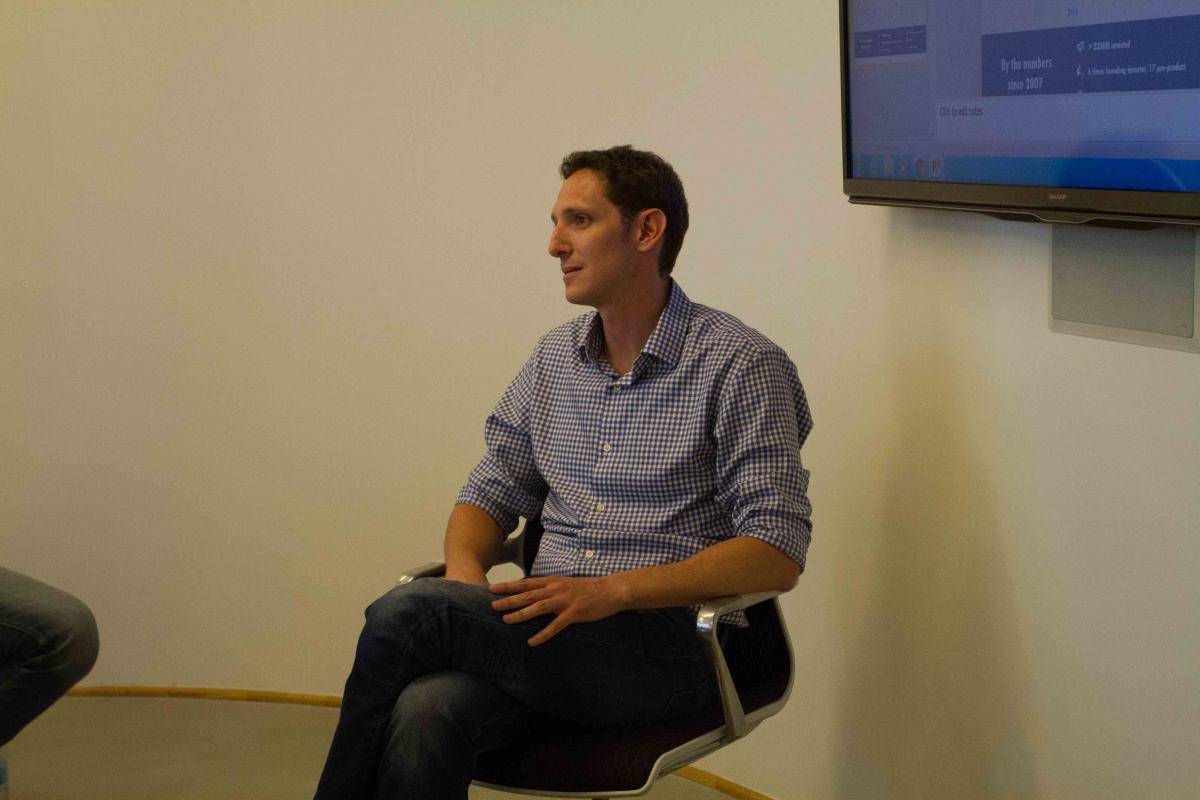 (Bessemer Venture Partners)
On Tuesday morning we were welcomed at Windward. This maritime data and analytics company was helping authorities to understand previous ship movements and assess risk before the ships make port, so that they can allocate scares resources in a more effective way. But that's not the only use-case: ranging from smuggling to sovereignty issues, fishing authorities use the data to combat illegal fishing and commercial players can access the platform to understand their maritime stakes.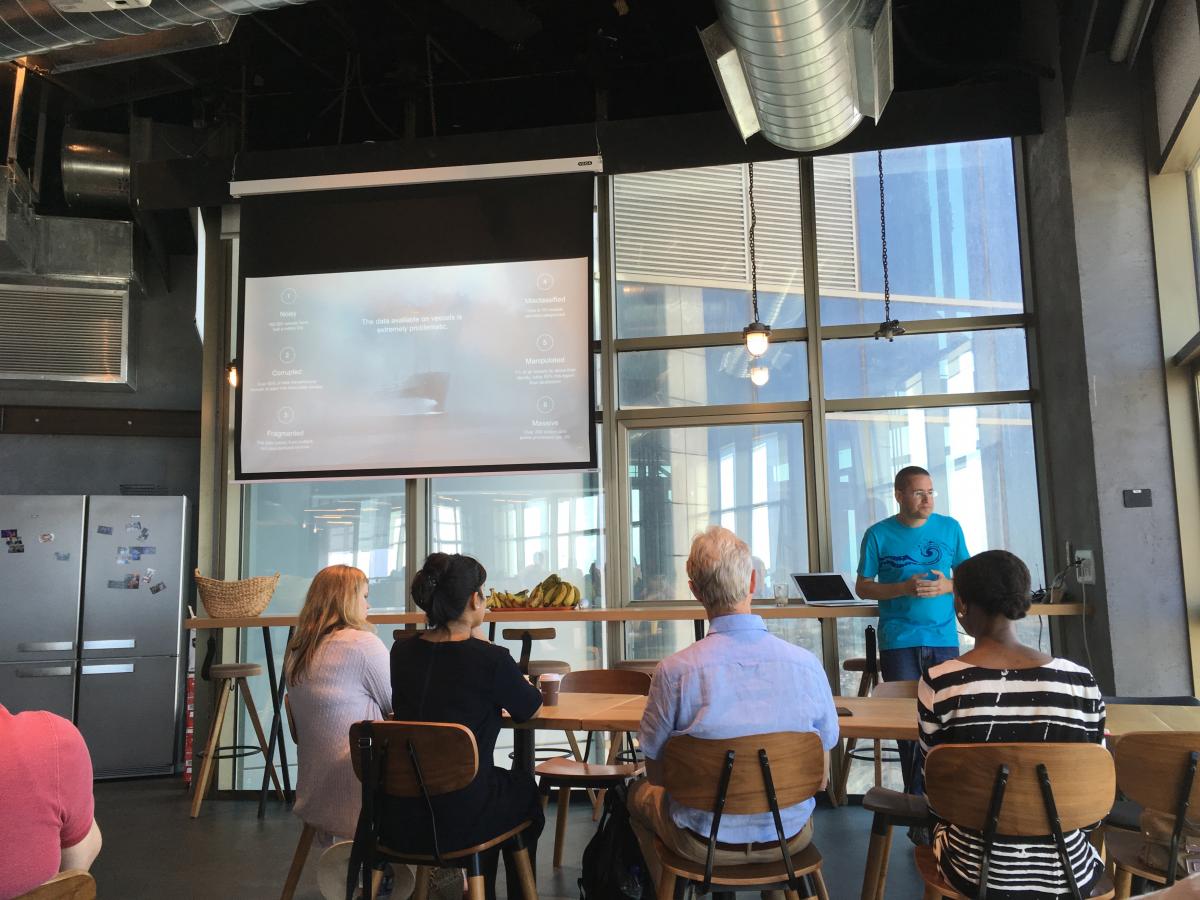 (Windward)
Our Tel Aviv tech exploration continued at Zebra medical vision, where Tom Goldberg Abramovic gave us an overview of the products Zebra are working on. They have developed algorithms which with machine vision scan medical images for specific medical conditions. Where a doctor would look at an MRI to determine a fracture, Zebra's technology goes further and can spot early signs of diabetes and fatty liver, among others. It was interesting to hear their vision on how the healthcare and healthcare market is developing.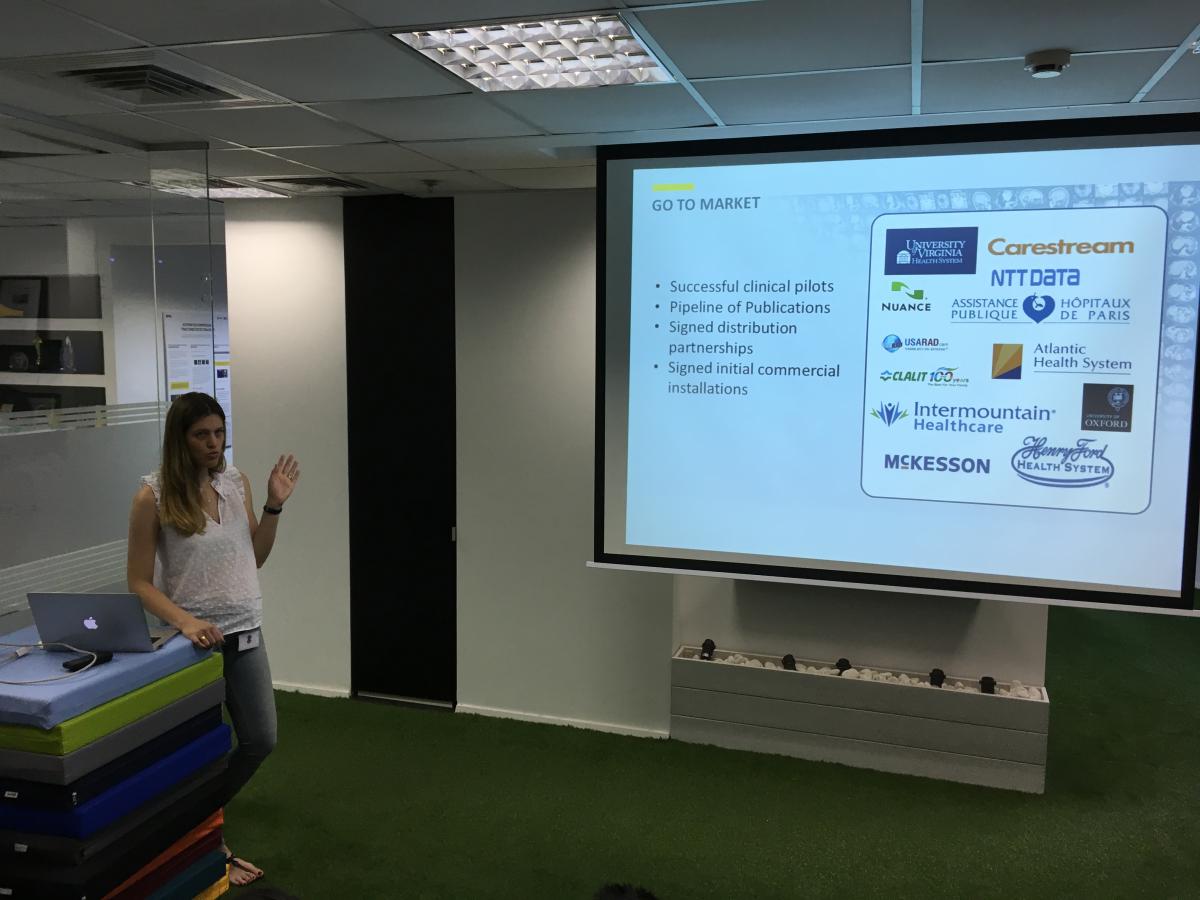 (Zebra)
On Wednesday, we visited what was for many students the highlight of our techtrek - AiRobotics - where we were welcomed by Marketing VP Efrat Fenigson. She kicked of with an overview of what AiRobotics is doing and how they provide drone solutions for industrial clients. We then had a facility tour where we could see the inner workings of a base station whilst batteries are swapped. We continued the tour at a testing site, and saw that drones were used in different scenarios to track performance. They also had an endurance test to see which part would falter first, - the latest test has been running for over 258 days straight.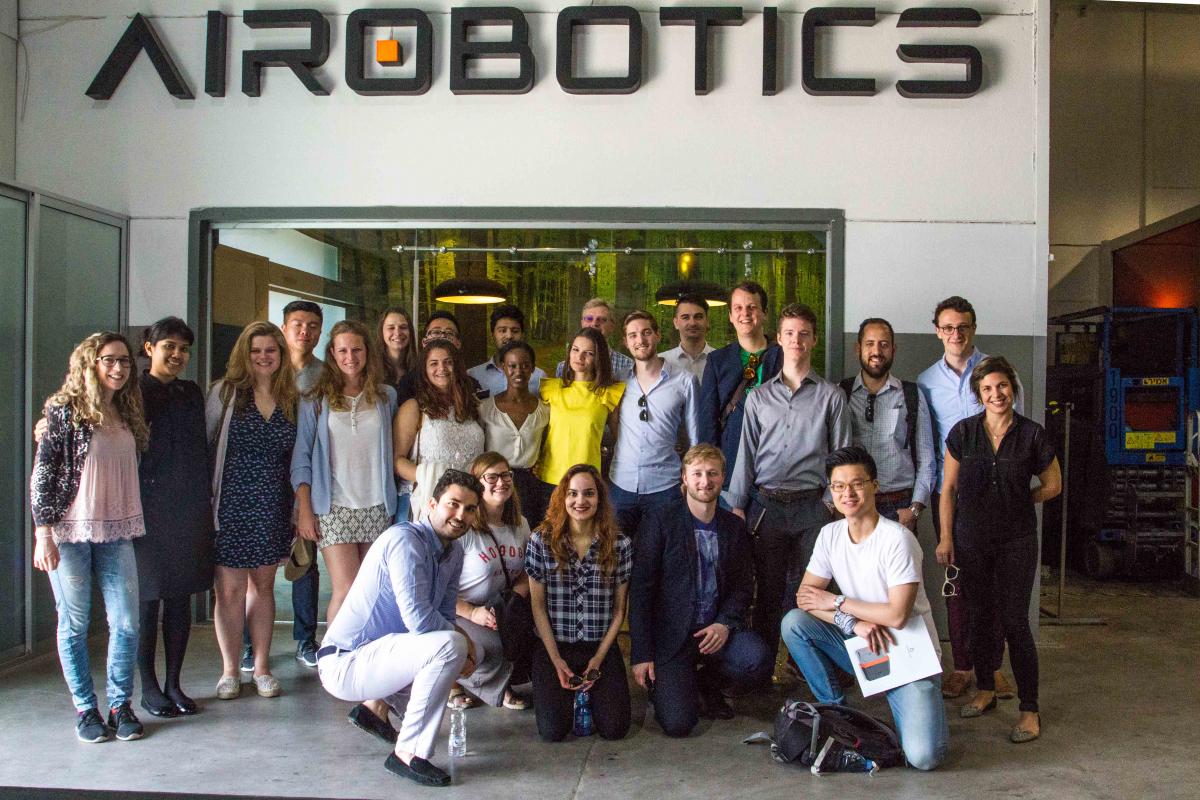 (AiRobotics)
Our final Tel Aviv meeting was at Pixoneye. They had cleared out their afternoon schedule for us and gave us an extensive walkthrough of their activities in machine-learning & photo recognition. Their different developers explained what they did and were available for student questions.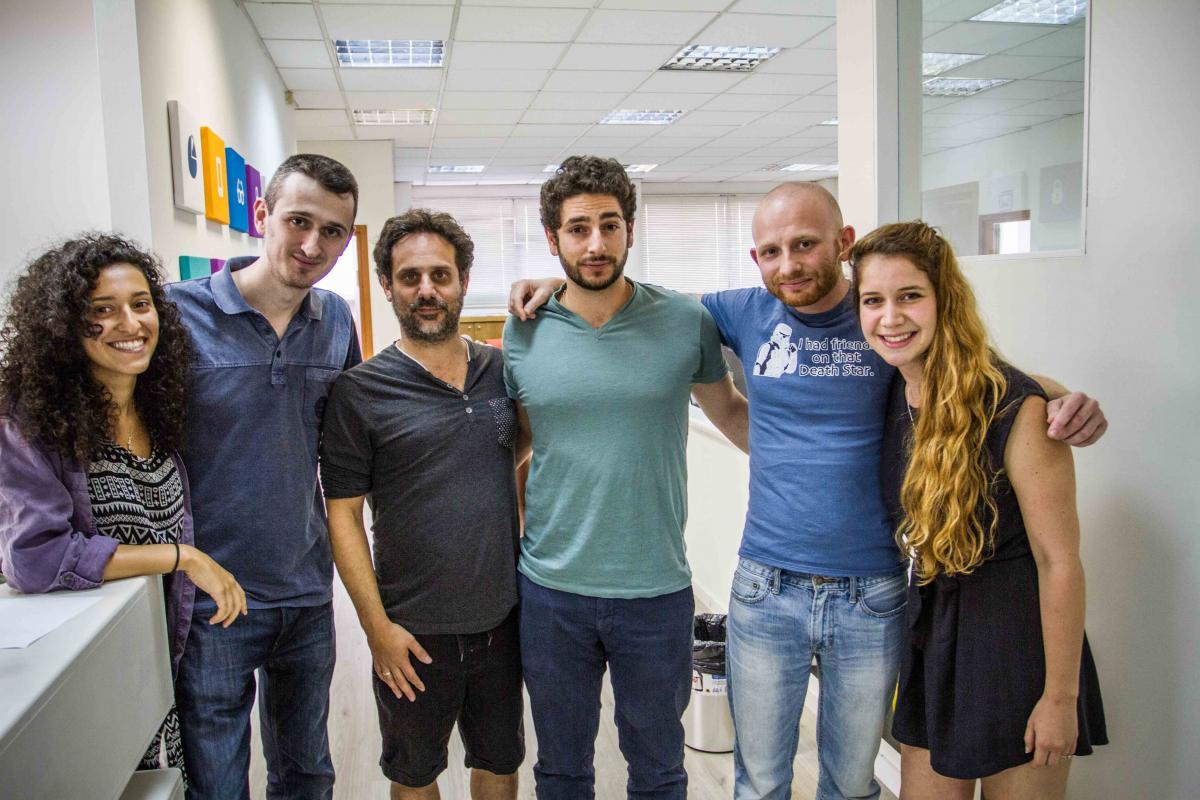 (Team at Pixoneye)
Thursday was the last day of company visits, so we travelled to Jerusalem to get an idea of the startup scene over there. First stop was Lightricks, a mobile application development firm which has millions of users through their apps Facetune and Enlight. Co-founder and CEO Zeev Farbman explained how he and his team transitioned from academia (PhD students) into enterprise. Zeev was open about their market strategies and gave us some good stories about how they hacked their way to success in the early days. It was also interesting to hear how they dealt with acquisition offers and investor pressure.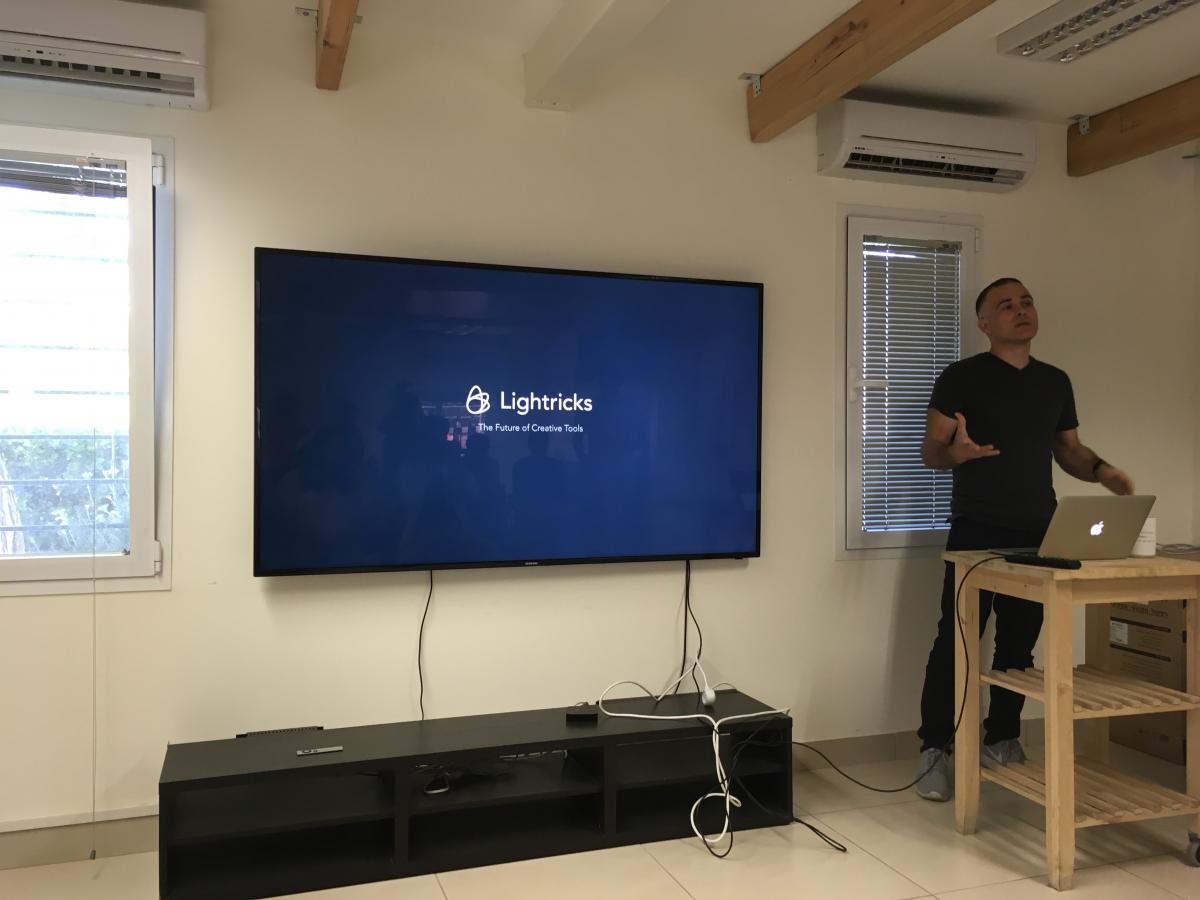 (Lightricks)
Our final visit was with MassChallenge. The accelerator that we knew because of their London presence had recently set up shop in Jerusalem. We met with two of their recently admitted portfoilio companies: one in drone tech and one in food tech. They chose Jerusalem over Tel Aviv because of the gaining momentum for the city since the acquisition of Jerusalem based LIDAR technology company Mobileye by Intel. MassChallenge is experimenting with pathways this year, so it made sense to have a mobility pathway hosted in Jerusalem.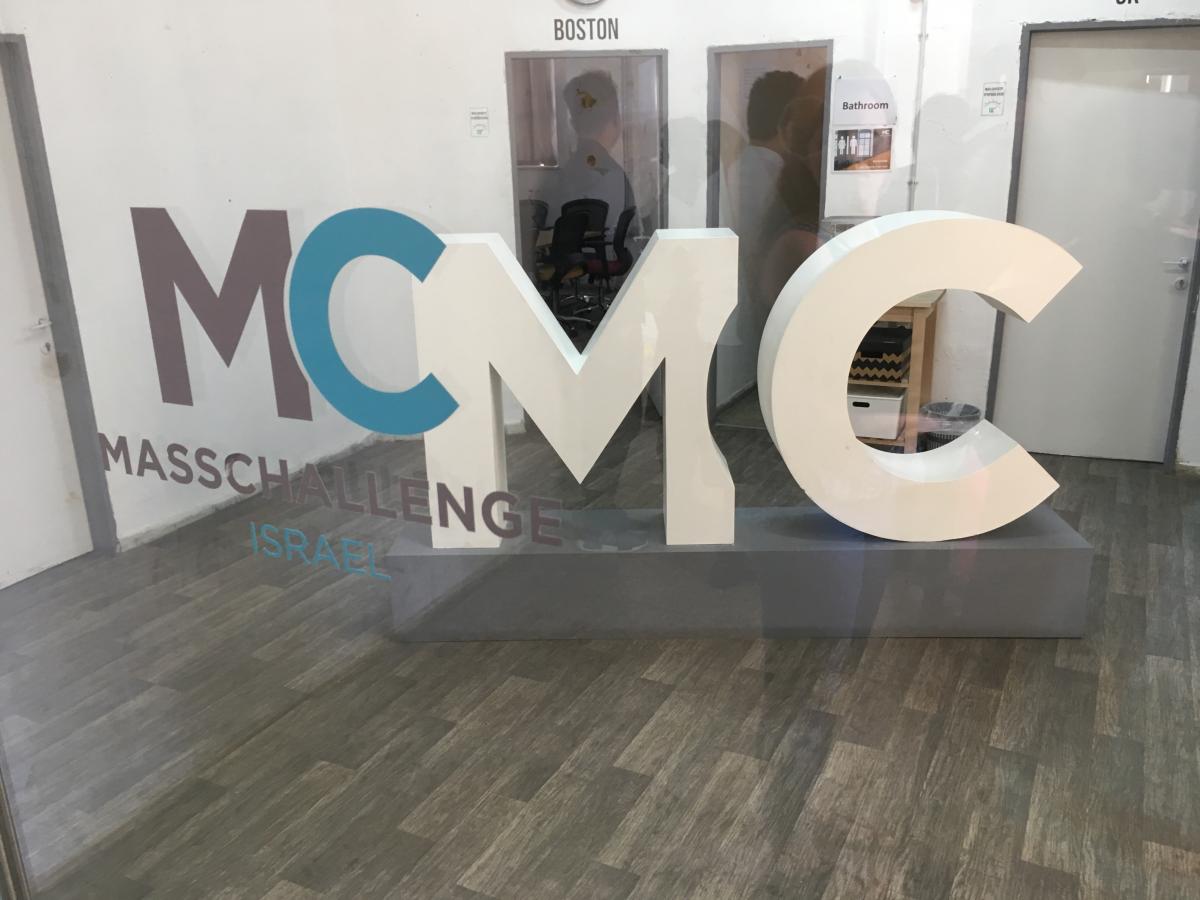 (MassChallenge)
After the final visit, we had some free time to roam the city. A bunch of students got together for a three-hour guided tour to understand the history of Jerusalem and the importance of the holy city to different religions. Although the official part of the techtrek was over, several students stuck around to enjoy Israel to its fullest. Some went to the Dead Sea, others visit Bethlehem and Nazareth, or just enjoyed Tel Aviv and its vivid beaches
After a wonderful experience in Tel Aviv and Israel in general all that remains is to thank the School of Management to make this trek possible, Simon Hulme for being an excellent course director and keeping an eye on us during the trek and of course our fantastic trek leads: Maiko Schaffrath and Garrett Dowd for organising and getting us into these amazing companies.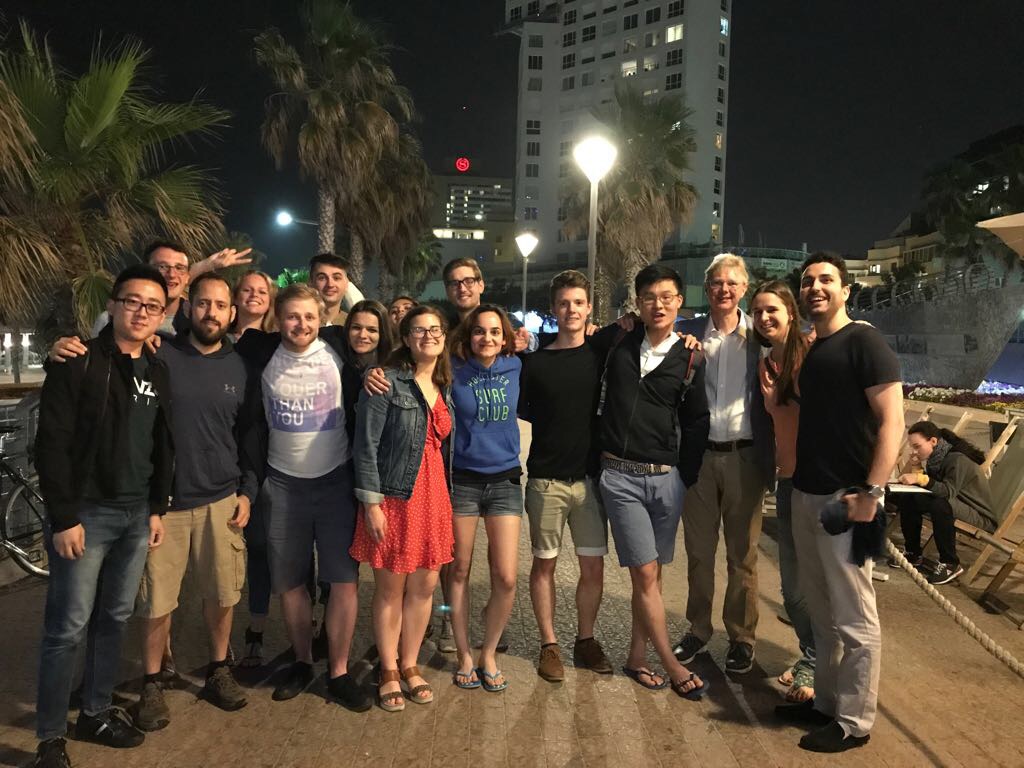 (The Group)
Thanks to Wu Wenjie and Simon Hulme for helping me to capture photos of this fantastic opportunity.