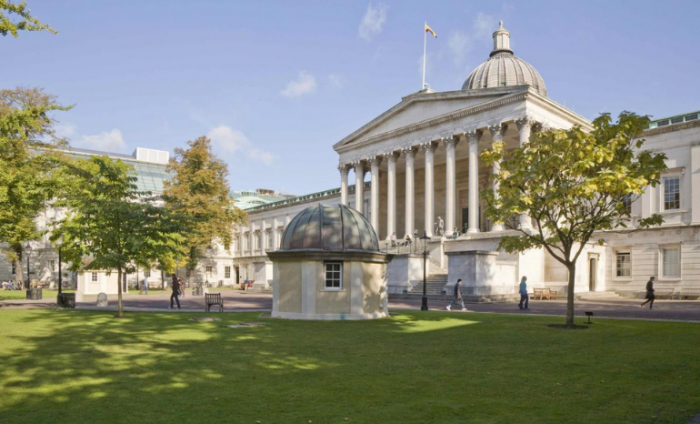 Studying in London can be a big change for many incoming students, with new terrain to navigate both academically and socially, and students are also getting to grips with the new level of independence and responsibility for things such as budgeting and time management. BSc Information Management for Business alumni Patryk Sobczak shares his top tips for incoming students and the lessons he has learnt from his time at UCL SoM that he wish he knew before he started.
When I first came to London, there were a lot of new experiences for me; it was the biggest city I ever lived in and the first place I moved into on my own. Just like any undergrad, university was also completely new to me. However, over the last few years at UCL and in London, I have discovered and learnt some great habits and tricks to; help live more comfortably, make the most of UCL, and improve professionally.
BUDGETING
There's no denying it: London is expensive. Outside of rent though, London can be fairly affordable if you make the right kinds of decisions along the way. In my first year of university, after getting used to the currency and settling in, I think I tended to spend £300-350 per month on socialising, food and transport.
Here are some things you can do to make the most use of your money and save some along the way:
Consider cooking your own lunches at home. Eating out will fill your stomach up, but will unsuspectingly leave your wallet empty. However, there are some wallet-friendly options near Euston, Warren Street, and Russel Square tube stations. For Postgrad students, check out a blog by another UCL SoM student with their favourite eateries around Canary Wharf.
Hungry for a quick bite to eat in between lectures? Check out the various places on Tottenham Court Road – some even offer a student discount!
Working hard at UCL in the evening and craving some food? There's a Sushi place called Wasabi near Warren Street station that has 50% off 30min before closing. I can't count the number of times I queued up there.
Go to the student bars if you fancy a drink! Same drinks, cheaper price, and always a great time!
See UNiDAYS for all the kinds of discounts you can use if you're into saving money
MAKING USE OF UCL
UCL is one of the top 10 universities globally, which combined with its huge student network (over 40,000) there are great opportunities right in front of you.
First, explore the study spaces that UCL has to offer because there are so many to choose from and it will come in handy during exam preparation or for group meetings. My favourites are the Science Library, Cruciform, Henry Morley building, and the newly built Student Centre.
Secondly, attend different speaker events from societies. Some of the organised speaker events are such treasure troves! Most societies organise these regularly so make sure you follow their social media and communications platforms, and where possible attend some. Personal highlights include a talk from a neurologist on the neuroscience of religious beliefs, Monzo's founder, Google's ex-CFO and a shark from UK's shark tank.
SETTING YOURSELF UP FOR SUCCESS
One thing I did not know before joining my degree - BSc Information Management for Business – is just how important internships are to securing jobs after graduation. London's job market is extremely competitive as you would imagine, and it is very difficult to have any competitive edge without an internship. The best way to start your journey towards internships is to just start networking.
The UCL School of Management organises lots of networking events throughout the year with recruiters or alumni. Show up. Ask questions about their experience and learn about the different companies out there. In your first year, if possible, try securing an insight week in your industry of interest. Then, in your second year, start preparing before they open applications for internships (typically September-December) and make use of the dedicated Career's Counsellor that IMB has to make sure your CV is up to date. UCL School of Management also has a license to a CV analysis tool called VMock that can provide helpful advice.
BUILDING YOUR NETWORK
If there is one thing I wish I would've done more of, it would be to reach out to IMB alumni. Alumni are now in every major industry and the best companies. You will be told this many times throughout the degree and life, but networking is key going into your career. All it takes to reach out is a search on LinkedIn and a message asking to chat.
I ended up doing a placement year at Cisco (experience detailed here) because I happened to be made aware of the opportunity from a friend I made at a society who happened to be a Cisco student representative. This ended up paving the way forward for me - the butterfly effect occurs with networking; serendipity is bound to happen.
The same is true when wanting to explore an education beyond your Bachelor's degree. Alumni end up studying in some of the most renowned universities. UCL? Check. Imperial? Check. Cambridge and Oxford? Check? How about MIT? Also check. I've reached out to an alumnus for each postgraduate course I was considering, and they've been immensely helpful in shedding light on them, and ultimately helping me make my final decision.