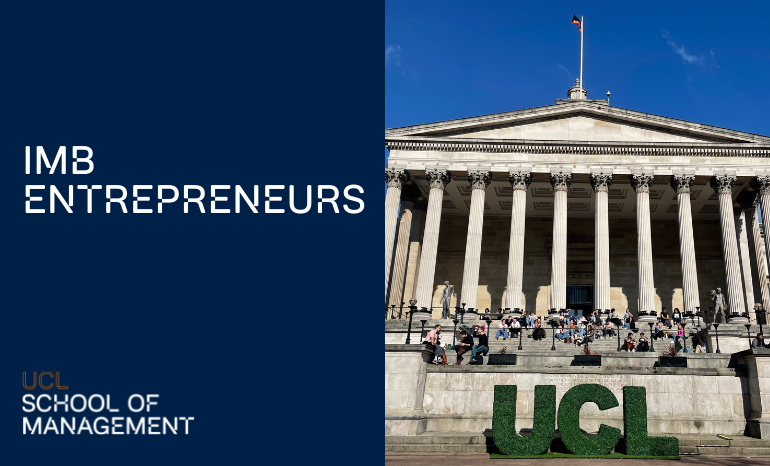 The BSc Information Management for Business (IMB) programme at UCL School of Management is one of a kind. Developed in close collaboration with some of the UK's most well-known companies, this pioneering degree programme offers a distinctive balance between technology and business management to equip our students with the skills and expertise needed to thrive in the industries of the future.
Students studying the IMB programme are passionate about how technology drives businesses and want to push themselves in a quest to forge a career in industries of the future, and while many go on to leading positions in top global companies such as Amazon, Microsoft and McKinsey, some pursue their entrepreneurial dreams and create companies that make the world a better place.
Final year students undertake an Extended Project Enterprise Project, which in recent years has highlighted some of our extremely talented IMB Entrepreneurs. In this special feature, we are sharing the stories of four IMB Entrepreneurs who've founded and run companies in multiple industries and have achieved notable acclaim and financial backing. The IMB Entrepreneurs share their journeys and how they feel the BSc IMB programme has helped them succeed and the skills they developed during their studies that have been fundamental in their career so far.
Read the full stories from our four talented IMB Entrepreneurs
BSc Information Management for Business Programme Director, Maya Cara said: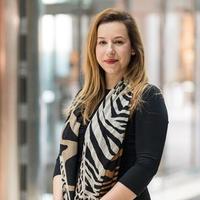 "Using cutting-edge research, the IMB programme teaches students how to examine today's leading businesses to create and sustain a competitive edge with strategy and entrepreneurship tools and frameworks. We aim to help our students develop and hone game-changing, entrepreneurial insight and knowledge to design innovative business models and test their product-market fit. Most importantly, we want our students not to be afraid to take risks because successful IMB entrepreneurs build on failure, live on failure and use failure to achieve, to succeed and to lead."
Learn more about the UCL School of Management BSc Information Management for Business programme.