Aardra Chandra Mouli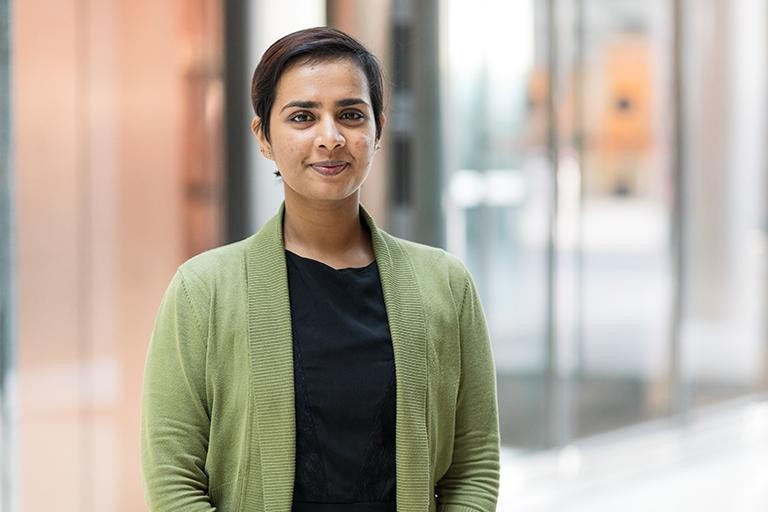 Office location
Level 38, 1 Canada Square
Biography
Aardra is a PhD candidate supervised by Prof. Davide Ravasi and Dr. Angela Aristidou-Ritter. She holds an MSc in management from Warwick Business School, and a bachelors (BTech) in biotechnology and biochemical engineering from the University of Kerala.
Her research focuses on the interaction of gender, cognition and identity with entrepreneurial motivation. Aardra's interest in gender and entrepreneurship stems from her own, nearly decade-long, award-winning entrepreneurial career in India.
In addition to her PhD research, Aardra works as a teaching assistant at the SoM, for research methods, innovation, and organisational behaviour modules. She loves teaching and mentoring, as these give her a chance to share knowledge, discover new viewpoints, and learn from others' experience. She also likes to dance, cook, read, and sing along (largely off-key) to a wide range of musical genres.
PhD supervisor: