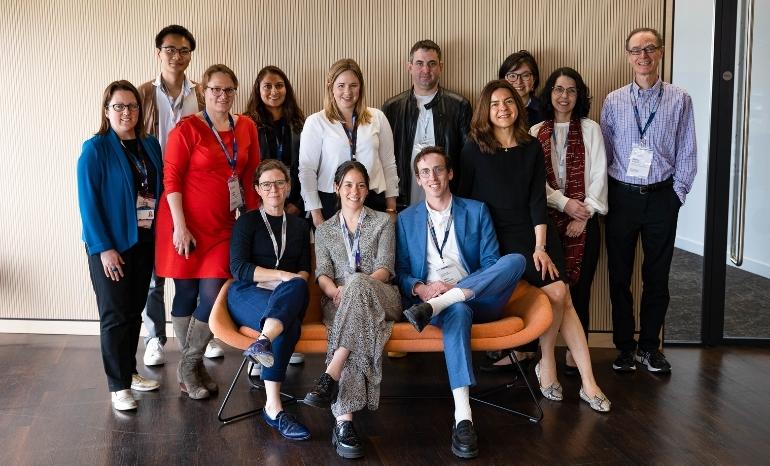 Increasingly, scholars and organisations are placing Equity, Diversity, and Inclusion (EDI) at the forefront of their efforts. On May 5th, 2022, faculty in the UCL School of Management hosted the first annual UCL Diversity Research Day. Organised by assistant professors Clarissa Cortland and Felix Danbold, with help from Sunny Lee (Associate Professor and Deputy Director of EDI), the event brought a select group of scholars from across the UK to share cutting edge research in the space of EDI.
During the day, faculty from UCL, London Business School, Imperial College London, University of Exeter, and the University of Kent presented their latest research for discussion and feedback from the group. Shared findings included new evidence of gender bias in business, new challenges around stereotyping, the social costs of unequal pay, and new pathways to creating more inclusive organisations.
During the evening, conference attendees were joined by professionals working on the front line of EDI. Representatives from the BBC, Ericsson, Aviva, and MoreThanNow shared their insights, challenges, and victories in improving EDI outcomes in the workplace.
The event is part of the School of Management's efforts to serve as a centre for world-leading EDI research. Set to be an annual event, the Diversity Research Day aims to build community and collaboration between UK-based EDI scholars and businesses. With plans for steady growth in the coming years, participating researchers are already looking forward to next year's meeting and the exciting and important research it will bring.