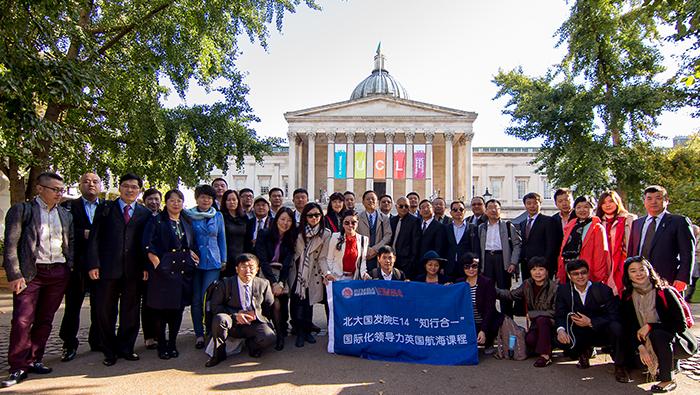 The UCL School of Management recently played host to 45 executive MBA students and academics from the National School of Development at Peking University on a two-day study tour highlighting entrepreneurship, innovation, and culture in London.
The study tour, which took place over 25-26 September, combined visits to famous London cultural landmarks such as the Houses of Parliament and TATE Britain, with visits to some of the city's technology clusters including UCL's incubator in Shoreditch, IDEALondon, and Level39 in Canary Wharf.
This is the second year that UCL has hosted a study tour from Peking University.
Michael Manlangit, International Programmes Director at the UCL School of Management, said: "UCL is a disruptive institution driving technological and cultural change in London and globally. The study tour was an opportunity for us to showcase our engagement with the start-up community, facilitate knowledge exchange and inspire global innovation."
Environmental and sustainability issues were also a main focus for the study tour given China's air pollution crisis, with the students participating in a discussion led by renowned British environmentalist, Tony Juniper.
The Peking University National School of Development MBA is regarded as one of the leading MBA programmes in mainland China.