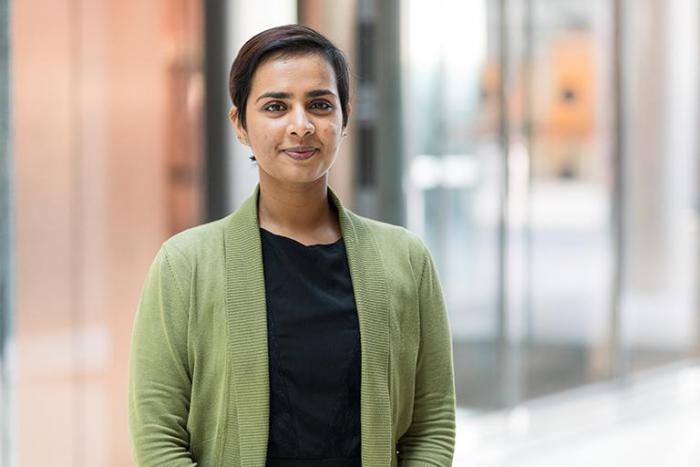 UCL School of Management PhD student Aardra Chandra Mouli is one of the 75 women selected by NITI Aayog's Women Transforming India Awards (WTI) 2021! Aardra's current research focuses on entrepreneurship and gender, and the questions that her work investigates tends to involve the factors that may influence decision-making and motivation, making her an ideal candidate for the WTI Award.
Celebrated annually, the Women Transforming India Awards is an initiative that highlights the ground-breaking work and endeavours of India's female leaders and change-makers. This year, to commemorate India's 75 years of independence, the WTI Awards have selected 75 female achievers, including Aardra.
The award's main focus is on women that are able to make a positive impact in the workplace, but thanks to the award being hosted under NITI Aayog's Women Entrepreneurship Platform (WEP) since 2018, there has been a strong emphasis on entrepreneurship.
Speaking of her incredible achievement, Aardra feels "very privileged to have been selected for the WTI Award this year. This award is a recognition of the hard work and dedication of the team at Aeka (my start-up) to developing and manufacturing high-quality environmental biotech products, and to making them affordable and accessible. It also encourages us to keep working with female graduates and women in STEM and STEM entrepreneurship in India, supporting them, and offering them training, mentoring and providing access to networks."
Learn more about this prestigious award here.