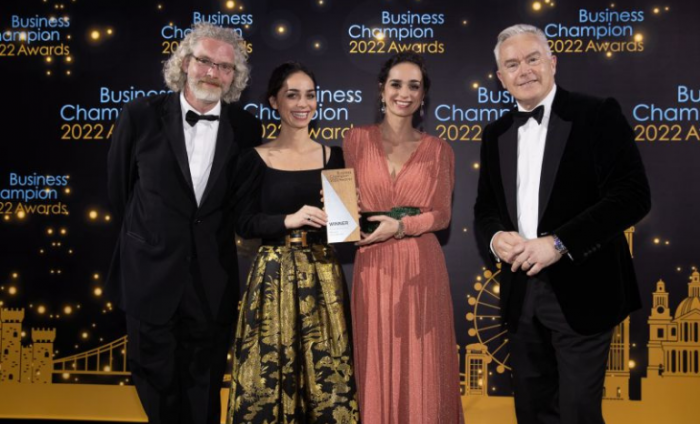 UCL School of Management alumnae Joyce and Raissa de Haas have been jointly crowned 'Young Entrepreneur of the Year' at the 2022 Business Champion Awards. Based in Canary Wharf, the annual event is designed to celebrate the best of British businesses, which included the twin sisters' internationally celebrated company, Double Dutch Drinks.
Graduates of UCL School of Management's MSc Technology Entrepreneurship (now MSc Entrepreneurship), Joyce and Raissa founded Double Dutch Drinks in 2015 before receiving the UCL Bright Ideas Award for most-promising start-up. They have since gone on to secure millions in funding and now sell their range of tonics and mixers through retailers in 24 countires worldwide.
On winning the 'Young Entrepreneur of the Year' Award, Joyce stated that "to be recognised as a champion of British business for doing what we love is a huge honour, and we couldn't be happier!"
Learn more about the Business Champion Awards here.