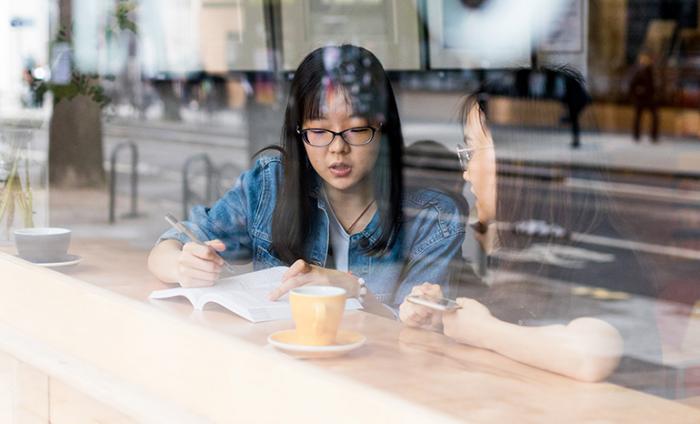 On #InternationalCoffeeDay we are sharing our favourite places to grab a quick caffeine fix around campus and our home in Canary Wharf.
Early morning lectures or a late-night assignment cramming session can be difficult for us all, so a quick shot of caffeine might be just what you need to get you through, and we've got you covered with the best spots to get a good coffee around campus.
BLOOMSBURY
Print Room Cafe
Based in the centre of campus, it is an absolute must for all! And if its location and student pricing aren't enough to make it a front runner, the coffee is also a winner and the talented baristas have mastered speedy service to make sure you can grab a quick drink between classes.
Fleet Kitchen
Located in Upper Woburn Place, it's just a seven-minute walk from campus and offers the finest 'All Press Coffee' which you can team up with a lovely baked treat or even grab a bite of lunch.
Dillons
This hidden gem is located inside Waterstones on Gower Street and is the perfect place to take a short break and just reset. That is of course if you don't get lost roaming around Waterstone's five floors and making the most of your student discount on books!
The Gentleman Baristas
Located on South Crescent, just off Store Street it's just a ten-minute walk away from campus. This quirky spot is a great place for coffee connoisseurs to get, in our option, a great tasting coffee. And at the time of writing this article (October 2020) they are running Freeday Friday, offering free oat m*lk coffees on a Friday.
Store Street Espresso
Just a seven-minute walk from campus, on Store Street, this is a regular spot for students and young professionals in the area to set up and have a coffee while they work - you just need to find a charging point!
CANARY WHARF
Notes
The average cup might stretch your student budget but it is worth it for the taste and artistic skills crafted from the foam! It has three locations around One Canada Square; Canary Wharf Crossrail, Canada Walk and Jubilee tube station. And don't forget to get a loyalty card, and then your tenth drink is free!
Black Sheep
Another great spot located just a two-minute walk from our home in Canary Wharf, or if you want to stretch your legs a bit further you can venture to their second location which is just eight minutes from One Canada Square.
Ole and Steen
Offering great tasting coffee and some delicious Danish baked goods, you have to try this place. We recommend grabbing a coffee and pastry to go as a breakfast treat to get you through the early morning.
Mouse Tail Coffee Stories
Based in West India Quays this is a slightly longer walk but well worth the steps for the great coffee and tasty lunchtime bites.
Pret
You can find a Pret at every corner around One Canada Square and they are a great place to go for the quick coffee either on the go or to sit in. And it is definitely worth making the most of their current COVID-19 subscription offer, where for £20 a month you can get up to five coffees, drinks or smoothies a day.