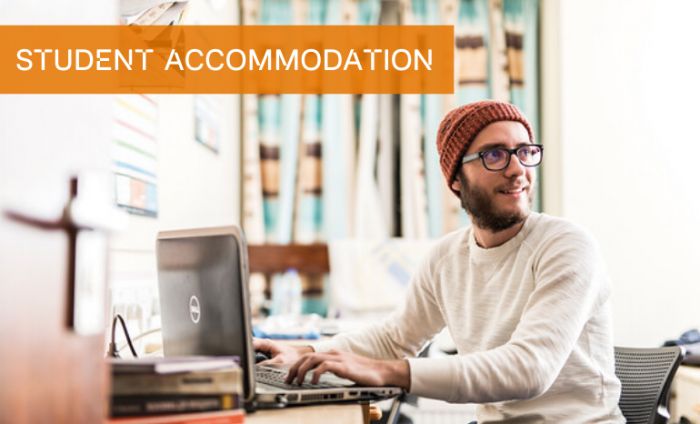 Choosing the right accommodation in London can be difficult, especially for an international student who doesn't know the city well. There is a lot of uncertainty when you are about to start a new life as an international student. One thing is certain; you will need a place to stay. While preparing various documents and supplies to depart will be a huge hassle, securing accommodation beforehand can definitely ease the burden. It's important to know what to look for and to know what to avoid. As long as you are prepared, house-hunting can be a lot of fun.
Private or University Accommodation, which is better?
This is usually the first question that comes to everyone's mind and there are pros and cons to both options. I personally prefer private accommodation for a simple reason: location and the short distance to the Canary Wharf campus. There are not any university halls in Canary Wharf, as most of them are located near Bloomsbury Campus. As someone who prefers a short commute, this is quite a dealbreaker for me. Most of the time, as Canary Wharf is located in East London, these options also give more bang for the buck.
However, choosing private accommodation also brings its own share of problems. University halls are super easy to pick and hassle-free in terms of the contract as UCL's accommodation team manages the entire process. Meanwhile, private accommodations need you to oversee the entire process on your own, especially if you make a deal outside a platform or in non-reputable platforms. So please ensure you manage your risk well. Ask for someone you trust to do the room viewing if you can't do it yourselves and try not to commit too hard on the deposit fee before you get the key.
What to look for in terms of the Location
Safety
London is a fantastic city and is the home of many people with different objectives and backgrounds, and, as with every big city, there can be some neighbourhoods that are safer than others. Please ensure that the place and the neighbourhood that you choose is relatively safe. A good place to start researching this is on the London Metropolitan Police's website, where you can check out the facts and stats of the area by postcode.
Distance
As a postgraduate student at The School of Management, most of your time will be spent on campus attending lectures, self-study sessions, or working on group projects. Therefore, having accommodation near campus does help. Even so, in my opinion, a place within walking distance is not really necessary, but I would advise thinking about the time you will spend commuting.
Google Maps and CityMapper will really come in handy to see possible travel options. Where is the nearest Bus Stop and Tube Station? What lines/routes are running and which one shave delays. Also, consider what will you use as your main mode of transport, then you can calculate the cost and see if that's the best accommodation option for you.
Places of interest
As a former FMCG employee, I have a soft spot for grocery shopping, so finding accommodation near a large superstore was important to me. You should choose your own places of interest and consider the proximity, it could be a restaurant, convenience stores, GP/Hospital, apothecary, or a shopping centre. Having a house near a tube station will also be a great advantage to make it easier for you to reach various places and travel around London.
What to look for in terms of the house or room
Room size and furniture
Pictures can be deceiving. With a proper lens and taken at the right angle, a room could look a lot bigger than it actually is. It's essential to ask the size of the room so you can gauge it objectively. Also, the pictures sometimes contain pieces of furniture from the previous tenant, which might not be available for you. Therefore pay attention to what is included in the deal. Bed, wardrobes, study desk & chair are the most basic things you are expected to get.
This is a personal preference, but I also prefer my room to have a window with an unobstructed view so I can get natural light coming in.
House facilities
I love cooking! A proper functioning kitchen with decent appliances such as oven or microwave was one of my primary considerations. You should check whether the house has all the facilities you need, or where you can get them if it doesn't. Some crucial facilities to check for are; kitchen appliances, a dishwasher, washing machine (and drier if possible, heaters, wifi, a storage room, a dining room and a bathroom and toilet.
Some landlords are willing to hire a cleaner for your place once a week, so this might be worth considering when budgeting.
How many housemates will you have and who are they
Some people have preferences over how crowded they want the house to be. I personally prefer my flatmates to also be college students and no more than 3-4 people, including me. This way, I can have more relatable conversations. There are lots of different options available and you can also find studio apartments if you prefer to have your own space.
Picking the perfect accommodation seems like a lot of work. But I assure you it's totally worth all the effort. Don't get discouraged easily upon failure and spend enough time on research. This way, you'll have a higher chance of finding the one that suits you.
A good place to start your research is on the UCL accommodation website, they have links to private landlords as well as information about the university halls.