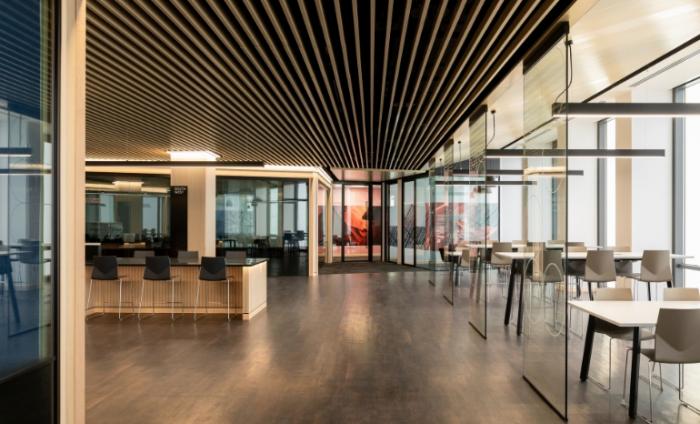 Hi everyone, my name is Kim Anh, and I am an MSc Finance student from Vietnam. I would like to take this opportunity to tell you what my experience has been so far after studying the UCL MSc Finance programme. I hope it will be an insightful read and show what UCL SoM offers its students besides its outstanding ranking and ideal location in the heart of London's financial district – Canary Wharf.
Teaching and my favourite module so far
The subjects and modules have been designed to train us to think quantitatively and go beyond merely applying the formula to the problems. In addition to that, the programme also puts an emphasis on learning coding languages, such as Matlab and Python. They were heavily implemented in all the modules that I studied in Term One. I found each professor to be passionate about their subject, this was evident from the way they presented the materials to their enthusiasm in answering each student's question in detail. The professors have always encouraged us to ask more questions, be it during the class or meetings after class in their offices.
Terms 1 and 2 consisted of four compulsory modules for each term. They were corporate finance, quantitative finance, econometrics, and asset pricing. Corporate finance covered the main elements of capital budgeting, while the other three modules were more quantitative, covering option pricing, statistical methods for data analysis, and calculation of returns on assets respectively. It is hard to say what my favourite module is to date as each module has its own fascinating aspect. If I had to pick one, I would choose the Econometrics module. What made it special for me was that, after learning the fundamentals such as linear regression and endogeneity in the first five weeks, we were taught how to apply them to real-life scenarios. The teachings heavily focused on the analysis of the results, which I believe will be immensely crucial and applicable to my future career path.
Another aspect that I like about the programme is the extensive group coursework. It gave me ample opportunities to work with my classmates whom I would otherwise not have a chance to talk to. It is definitely been a pleasure to work together with such a diverse and interesting cohort.
Other things that I really appreciate about the programme
There are several other things that I appreciate about the programme. I am extremely pleased that the school puts a heavy emphasis on career services through a very professional and active career service team. The careers team have years of experience in recruitment in the financial sector and were able to offer valuable insights into the industry. I also appreciate the level of student support and focus on wellbeing and student welfare. The student experience team organise several events throughout the year that bring students together such as an induction party, bowling party, and ball – off of which were just in Term One! Last but not least, the free coffee on Level 50 in Canary Wharf is the best. I have a cup of coffee every day before my early morning lectures to get me set for the day ahead!