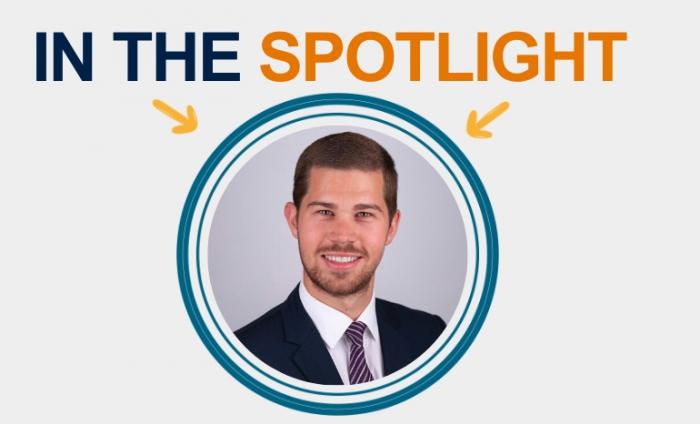 Introducing Alumnus Benedict Beckenbauer, a former student rep who studied MSc Management with us back in 2018/19.
Tell us about your time at UCL and some of your previous studies/experience.
After having worked professionally for two years I decided to pursue a Master's degree at UCL. I had worked at Dorchester Collection in London before and wanted to learn more about management and finance – what better choice than MSc Management, Finance pathway is there? Whilst it is never easy to switch after years of work to academia again, it was one of the best decisions of my life. I met great people from all over the world, made friends for a lifetime, learnt a lot through the modules delivered by inspiring professors and just had a wonderful time.
What has been keeping you busy during lockdown?
Next to regularly doing sport, I developed a passion for stock markets. With all this spare time at home and volatile stock market events, I delved deep into company analysis, chart analysis and valuations. I developed a new hobby during lockdown.
What advice would you give to people during this time?
I suggest using the time to read and accomplish things one usually is too busy for. Be in touch with your loved ones over the phone or skype, exercise sufficiently with home-workout and running sessions, and simply try to make the best out of this situation.
Advice you would give to your younger self?
Don't be so inpatient and have more faith things will work the way they are supposed to.
Who would be your dream dinner guests?
Warren Buffet – the best stock picker on this planet, teach me some of your skills
Charlie Chaplin – loosen up the tension, let's have some fun at this dinner
Mohammed Ali – what a champion, please share some of your determination with me
What is your favourite album, film, and novel?
Album: Michael Buble's Christmas (I love the cozy Christmas mood)
Film: I am big fan of James Bond, particularly the movies with Sean Connery, the one and only Bond, James Bond
Novel: Becoming Supernatural by Dr Joe Dispenza
What would it surprise people to know about you?
Two years ago, I started with Krav Maga, one of the most efficient self-defences ever.
What is your favourite place?
The place where my cockapoo puppy Rosie is.