No part of life has been left unaffected following the global onset of COVID-19. Families, societies and industries were, and continue to be, faced with unprecedented loss, challenges and change. Small and medium business owners worldwide have had to be especially resilient and innovative throughout this period, in order to survive.
Our alumna, Leyanis Diaz, based in Miami, is the founder of Major Marketplace, a digital platform and community working to support minority business owners. We caught up with Leyanis to hear more about her venture and how Major Marketplace and the small and minority businesses it works with are coping in the current climate and why she believes being a part of the MSc Entrepreneurship community at UCL School of Management is "the gift that keeps on giving".
Why did you decide to set up Major Marketplace and what does it do?
After growing up in some of Miami's roughest neighbourhoods and watching my favourite minority-owned businesses close their doors, I have been on a mission to keep more in business. Minority-owned businesses shutting down is not just happening in Miami, however. Across the world, more than 50% of minority-owned businesses will go out of business in the first 5 years because of a lack of access to entrepreneurial education, capital, mentorship, advisement, and a social network. While people of colour are starting businesses at an alarming rate, they fall short in terms of sales and number of employees.

In 2017, I set out to develop Major Marketplace, an online marketplace that connected minority-owned businesses with those who wanted to support them. Major Marketplace aimed to change the minority-owned business narrative and remove the stigmas associated with them, helping create businesses that were quality, credible, empowered and ethical. We sought to provide education, merchandising, and a global infrastructure to small, minority-owned businesses who wanted to sell and deliver their products to customers worldwide. As a member of Major Marketplace, minority-owned businesses could look forward to onboarding support, marketing services and brand growth. Minority-owned businesses would apply, create a listing and we would help market and grow their businesses.
What has been the organisation's biggest achievement is so far?
Our biggest achievement so far has been the positive impact we have had on so many minority-owned businesses. Since 2017, we have been able to support hundreds of minority-owned businesses from when they first start out, their growing period and to then help them qualify for more opportunities. We have been able to serve communities of colour, help close racial wealth gaps, strengthen local economies, assist in creating jobs, celebrate minority cultures, and more. I am proud that we have been able to stick to our mission in preventing more minority-owned businesses from closing their doors.
Do you think studying at UCL School of Management has helped you succeed?
Certainly. This makes me think of the quote: "If not now, then when? If not you, then who?" My time studying at UCL School of Management gave me the confidence that I needed to realise that I was the right person to solve this problem. Likewise, my studies gave me the skills, tools, mindset, support and network to realise that this was the right time to move forward with Major Marketplace.
What has been the most challenging part of your entrepreneurial journey?
Throughout my entrepreneurial journey, what I have found to be most challenging has been dealing with imposter syndrome. I often doubted my skills, talents or accomplishments and I had this persistent fear of being exposed as a fraud. These doubts and fears, however, mostly surfaced before I attended UCL SoM. Today, I am confident in my abilities as a founder because I know that I have put in the time and work to be successful.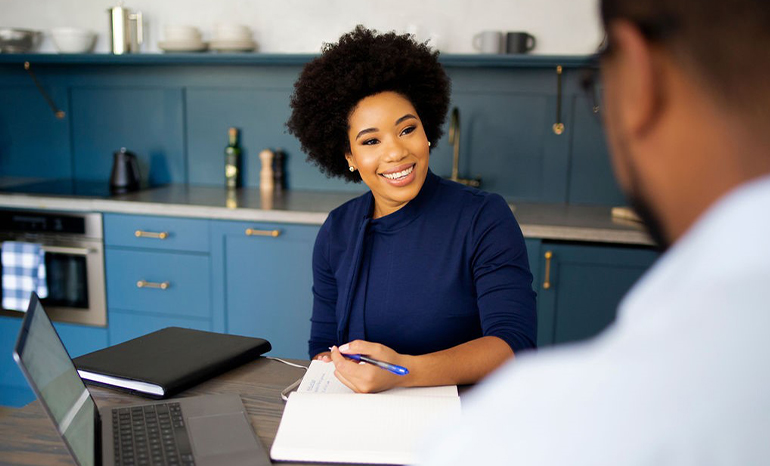 How has the global pandemic affected Major Marketplace?
Like most businesses, Major Marketplace has been impacted by the global pandemic. At this point, I can say with certainty that we will not reach our projected sales figures for this year. Most of our clients were temporarily closed and a few will not be reopening. Within the last few months, I also had to lay off a few employees and there have been times where I was unsure how we would pay for our operating expenses. Needless to say, this has been a difficult time for all of us.
What has Major Marketplace done to overcome the effects of the pandemic and has it sparked any innovation for the company?
In order to overcome the effects of the pandemic, we adjusted and quickly transitioned to working from home. We have launched new product and service offerings and have been assisting clients through remote support. We have increased our digital presence and activities and adopted new procedures to better serve our customers. We have also taken this time to plan, learn, invest in ourselves personally and professionally, so that we can come back stronger than ever.
Do you have any top tips for others to stay focused during this difficult time?
My top tips for others during this difficult time are:

Go back to the drawing board
This is the perfect time to work on that business plan you have been putting off, to work on the business instead of in the business, to pivot and launch new products and services, to pick up a new skill or learn something new, and to seek new partners and channels for sales and marketing.

Communicate and seek help
The last thing you want to do is be silent. You do not need to do this on your own. Make sure that you are communicating clearly and consistently with your community, your customers, clients, investors, partners, employees, etc. Share news, fears, concerns, worries, and interests and ask for help if you need it.

Make time for "me"
With everything going on, it is so important to make sure you are scheduling some "me" time. Make time for the things and people that make you happy. Rest, refresh and recharge because as they say, "you cannot pour from an empty cup."

You can do this
When things get hard, remember that often, when you think you're at the end of something, you're at the beginning of something else.
What is next for Major Marketplace?
As for what is next for Major Marketplace, we are in the middle of rebranding. While most people know us as an online marketplace, a few months ago, I realised that that solution alone was not enough to solve the underlying problem. As I tried to help minority business owners get online and build awareness for their brands, I realised that there were additional barriers they faced and additional problems they needed help solving: legal issues, tax issues, funding issues, human resource issues, etc. Without solving those other issues, these businesses would inevitably close.

By the end of 2020, we will be relaunching as MAJOR, a one-stop-shop for minority-owned businesses and our online marketplace will be one of the products/services we offer. We will advocate, conduct research and collect data on behalf of our minority business owners. We will also offer business support services, business planning, consulting services, entrepreneurial training, speciality training, access to capital, financial services, legal assistance, marketing services, develop technology and provide technical assistance for minority business owners. We will provide underrepresented founders with access to opportunities and resources they may not otherwise have access to so that they can start, grow and be major. Learn more about this exciting rebrand at wearemajor.net.
If you could give your younger self one piece of advice, what would it be?
I would tell her to stop being so hard on herself! There is a reason why they call this an entrepreneurial "journey." It's meant to be a marathon, not a sprint. Be patient. Take things one step a time. Aim for progress over perfection. Trust your instincts. Seek help but take advice with a pinch of salt and remember that you are the expert.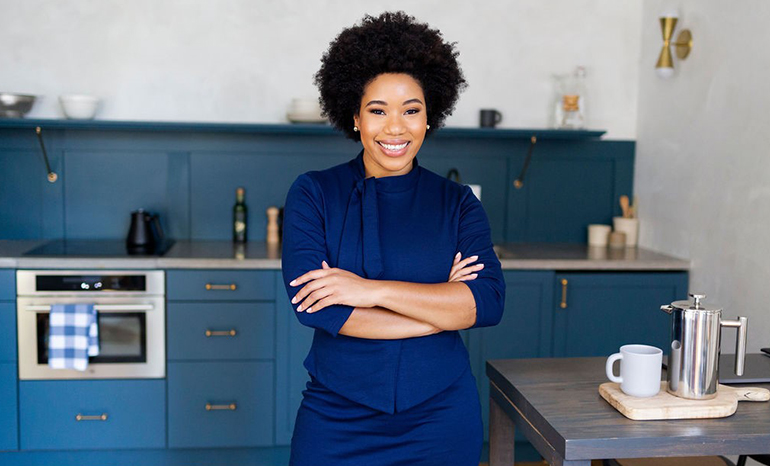 Who inspires you?
When I first began my entrepreneurial journey, I was mostly inspired by the giants: Oprah Winfrey, Sarah Blakely, Melinda Gates and so on. While I am still inspired by them, these days, I am most inspired by the "little guys," the small business owners across the globe who are pivoting, problem-solving, disrupting, thinking critically and creatively, surviving and thriving. As someone working closely and on the front lines with small business owners, it has been amazing to watch them start, grow, prosper and pull themselves up from their bootstraps.
Learn more about our MSc Entrepreneurship programme.