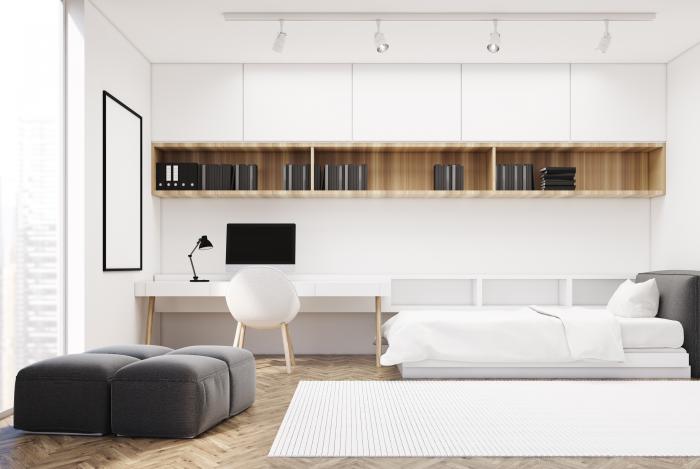 Finding the right accommodation whilst at university, especially in a big city like London, can be difficult. So I would like to share my experience of choosing accommodation in London efficiently and effectively.
My situation was quite tricky as I didn't accept my unconditional offer from UCL School of Management until August, which meant the choices in terms of accommodation were quite limited. Most of my preferred accommodation options were already taken by June and July. Therefore, my first piece of advice is that once you have decided to accept your offer, start looking for accommodation as early as possible because there are limited options available for postgraduate students.
However, if like me, you end up leaving it too late, then there are plenty of other options to find the right space for you.
What to consider
When you are looking for accommodation then a key thing to consider is location. The first thing I did was research where my classes would take place, as the School of Management holds classes at two different locations, Bloomsbury and Canary Wharf. My timetable meant that I needed to spend four days at Canary Wharf and one day at Bloomsbury campus each week, so living near Canary Wharf reduces my commuting time. This might be different for each programme, so please find out where your classes will take place.
I looked at online reviews for the various types of student accommodation, offered by UCL or accommodation companies such as IQ and Chapter, or housing through private landlords.
I decided not to live in UCL accommodation, and went for a private accommodation company. This is a popular choice for international students, as it usually well managed and reasonably priced with bills (e.g. heating, electricity and internet etc.) included.
Cost
The price does vary depending on the type of room/apartment you are looking for, but the most popular option is often a studio apartment or a room with an ensuite.
You can live in a larger apartment if you rent from a private landlord, but you need to be very careful when signing a contract with a private landlord to ensure you are not tied into a contractor have hidden fees, such as bills/council tax etc.
There are several high-end apartments for sale or to rent nearby Canary Wharf, so if your budget permits you may also choose to enquire with an estate agent.
The biggest things for me were that it was cost-effective and convenient for commuting. Therefore, I chose to live in a studio which is close to the DLR station and overground train station. Living near to an underground tube station is a nice choice as well.
However, you may have different preferences when choosing accommodation. So, I would suggest that you make a list of what your priorities are, and select your ideal housing according to that.
If you would like more information on the types of accommodation UCL offers then lease check out this info page on the website.
And, of course, if you have any further questions regarding my experience finding the right accommodation then please feel free to contact me using the Unibuddy chat service.