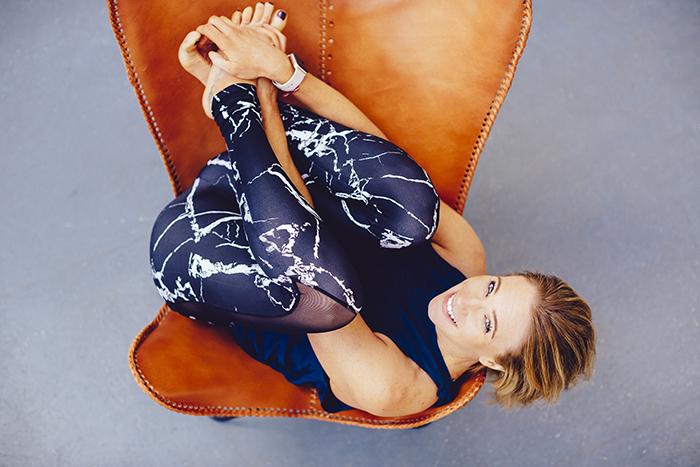 In January 2018, we launched our very first campaign #WhoAmI, around our Flybery Women community. The aim of the campaign was not only to grow the community but also the awareness of the platform amongst active women. In the second of our three-part series of blogs discussing our #WhoAmI campaign, we look a little closer at the story, the people, and the creative, behind the campaign.
Getting started
From the perspective of a young brand, you must act clever and remember that your budget is tight in comparison to what the huge players you are competing with in the market can spend on a single advert never mind a campaign.
At the first glance, it may seem that creating a successful video campaign with a restricted budget is not possible at an early stage and that's where my mind was at half a year ago but, I can now tell you that it absolutely is.
I can now say that it is completely possible but the key to this is to first, have a great story and, then find the right people who will be fully bought into this story and help you develop the narrative of that story – if you have those two, everything is achievable.
We had a good backstory, we had already initiated the Flybery Women community which was growing with every passing week; women were engaging with us on our social media channels, both larger and micro influencers were reaching out to us and they simply loved what we were doing. We had created something from scratch that was performing well but we were still thinking of how to take things to the next level, in order to create a global community for active women.
Turning the story into something real
Then, around a half year ago whilst looking for the agency who could support our marketing activities and help us with this next step, I met the people behind Ohana Comms a brand communications consultancy based in Birmingham, UK. From the day one, we could see that we were on the same page and they were as passionate about the Flybery Women story as we were.
Instead of just producing work for a client, they treated the project as if they were already a part of our team and showed a real vested interest in the success of Flybery beyond any campaign. They believed in what we were trying to do and saw an opportunity for themselves to create something they too could be really proud of, flooding us with different ideas during the first meeting and then, providing us with the concept, design and production of the #WhoAmI campaign.
Moreover, they understood our current situation and although they could find other clients and secure more lucrative contracts from the financial perspective, they wanted to work with us to be a part of this project. Their creativity and engagement from the day one, showed us that they could be a reliable partner who helps us to take the whole business forward and we embarked together on work around the campaign.
There are other, well renowned agencies in UK that we could've approached but many often only work on much larger campaigns for market leaders with totally different budgets to ours. The approach of these agencies sees them meeting top influencers on a daily basis and hosting dozens upon dozens of different clients at any given time, leading them to feel a little impersonal and we felt that working with one of these would make us only a number x client (regardless of the financial implications involved). We felt that Ohana offered us then right level of attention, with a committed approach to the Flybery brand, whilst still producing the highest quality of work with our restricted budgets in mind. They became a partner as opposed to an agency we simply hired.
Summing up, develop a story people really care about and then sooner or later, you will find talented people who want to help you to make seemingly impossible things completely possible.