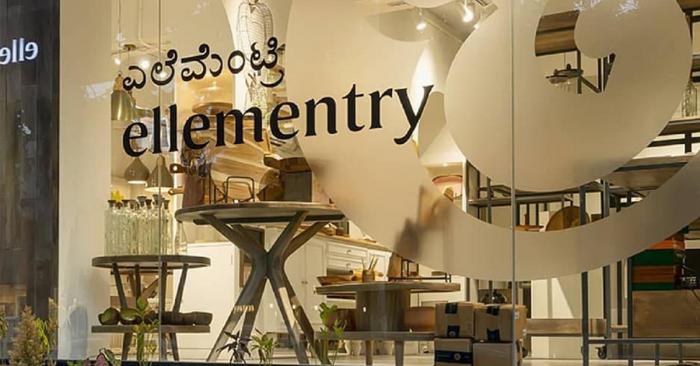 It's been a busy year for School of Management Alumnus Ayush Baid after the successful launch of his environmentally-friendly, sustainable, ethically made kitchenware company, ellementry.
ellementry combines luxury with sustainability, and each item is handcrafted with eco-friendly materials to create beautiful, unique yet purposeful products.
Ayush Baid said: "The universe shows that utility and beauty go hand in hand. Purpose and beauty are partners. We've taken that inspiration and brought into every product. They look just as good as they do good. Every product is thoughtful and intuitive."
Ayush developed the idea for ellementry while studying BSc Management Science at UCL School of Management. Son of Dileep Baid, founder of Dileep Industries, one of the largest exporters of handicraft and lifestyle products from India, it is no surprise Ayush used his knowledge and experience working with his father to establish his own unique brand.
"My undergraduate studies at UCL School of Management (BSc Management Science) gave me a good exposure to how the e-commerce world functions and the different nuances associated to it. Doing data analysis for my father's products and figuring the probability of it working in India made me realise that India is a huge potential market for such products. That's when I suggested this idea to my father of retailing his products in India through an e-commerce website and his belief in my idea gave birth to ellementry."
The brand's focus on sustainability whilst producing stylish and artistic pieces is key to the success. The materials are ethically sourced ensuring no harm to the environment, but still practical for everyday use. In just a over a year, ellementry has taken off, with Baid already opening six stores in India as well as achieving huge success on the international e-commerce market.
And that is just the beginning, as Baid plans to open even more stores this year whilst continuing to grow the brand's online market. "We are planning to convert ellementry's business model into an O2O model (offline to online and online to offline) in the near future. Just like Zara, you can buy anything online but get it exchanged in any of the physical stores."
We are extremely proud of our talented alumni and look forward to seeing what's next for ellementry.