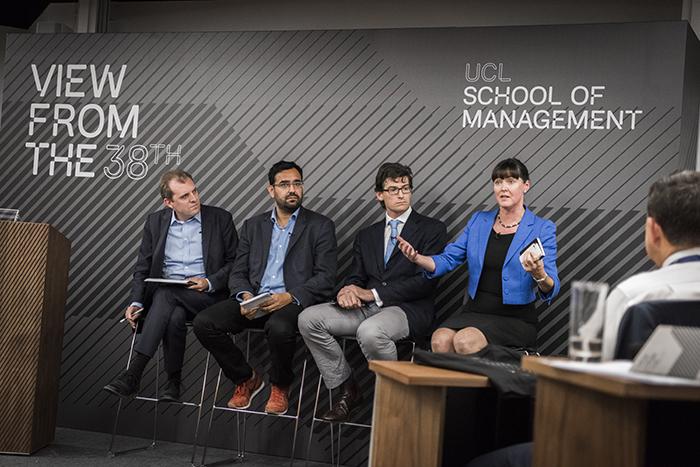 UCL School of Management held its inaugural 'View from the 38th' event at the launch of its new home in Canary Wharf.
The debate, which discussed 'what business leaders need to know about AI', was the first talk hosted by the School centred around our beliefs and our research.
Chaired by Deputy Editor of The Economist, Tom Standage, panelists Azeem Azhar, Nicholas Davies and Alison Vincent discussed how far AI has come, and what the future holds.
Professor Bert De Reyck, Director of UCL School of Management, opened the evening by talking about the transformation the School has undertaken since it was formed 12 months ago.
He also invited UCL President and Provost Michael Arthur to speak, before Sir George Iacobescu, CEO of Canary Wharf Group, took to the stage.
Watch the debate