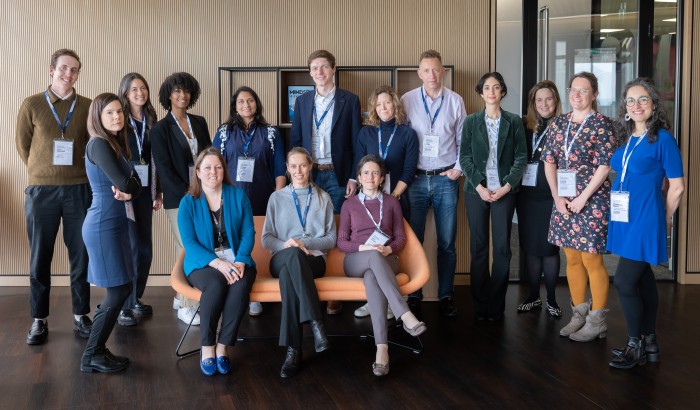 Despite growing awareness of the numerous benefits to achieving Equity, Diversity, and Inclusion (EDI) at work, many organisations are still struggling to achieve their EDI goals. Today's rapidly evolving workplace complicates existing issues around diversity and raises new challenges to understanding and addressing inequities. The value of cutting edge and scientifically rigorous research on EDI is more important than ever.
On May 3rd, 2023, faculty in the UCL School of Management hosted the second annual UCL Diversity Research Day. Organised by assistant professors Clarissa Cortland and Felix Danbold, the event brought a select group of management scholars from across the UK to share cutting edge research in the space of EDI.
During the day, UCL professors Raina Brands, Clarissa Cortland, Felix Danbold, and Cydney Dupree were joined by visiting scholars from London Business School, Imperial College London, London School of Economics, University of Exeter, University of Edinburgh, and University of Kent. Attendees presented their latest research for discussion and feedback from the group. Shared findings included new evidence of disparities at the intersection of gender and race, novel insights into gender stereotypes in political leadership, new challenges around employee data practices, identity-based asymmetries in experiences of virtual meetings, and new pathways to designing more inclusive organizations.
During the evening, conference attendees were joined by London-based professionals working on the frontlines of EDI. Experts working on EDI issues with the NHS, GlaxoSmithKline, Shell, and TfL shared their insights on improving EDI in the workplace.
The UCL Diversity Research Day is part of the School of Management's efforts to serve as a center for world-leading EDI research. As an annual event aims to build community and collaboration between UK-based EDI scholars and businesses. With plans for steady growth in the coming years, participating researchers are already looking forward to next year's meeting and the exciting and important research it will bring.