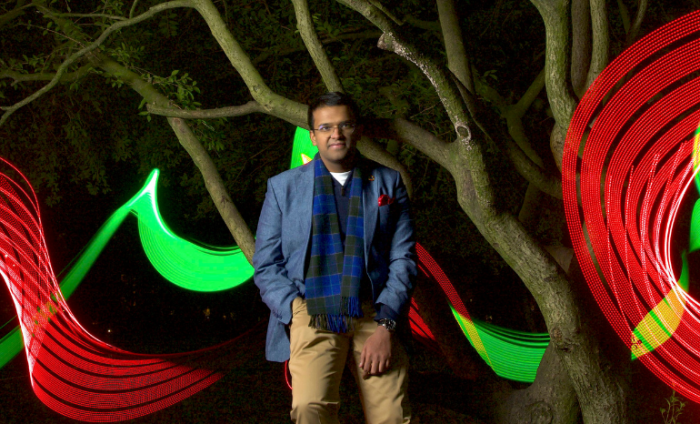 UCL School of Management student Udit Singhal has recently been named in Forbes India's 30-under-30 2023 in recognition of his work founding the zero-waste initiative Glass2Sand. At just 21 years old, Management Science student Udit is the youngest to be named in this year's cohort and hopes that his organisation will continue to play a part in tackling the world's many environmental issues.
A significant contributor to climate change, the overflowing of landfills is becoming a significant hindrance in the global move towards sustainability - particularly when high numbers of recyclable materials such as glass are buried in these locations. Glass is a material that can be infinitely reused and recycled without any loss in quality, yet the United States Environmental Protection Agency reported that landfills in the US received approximately 7.6 million tons of glass in 2018 alone.
Determined to provide a solution to this environmental crisis, Udit founded Glass2Sand, a zero-waste organisation that crushes unused glass materials into highly valuable sand, the key ingredient in many modern-day infrastructures, such as roads, buildings, bridges and windows. Since its creation, Udit's organisation has prevented over 65,000 glass bottles from ending up in landfills and has produced over 270,000 kilograms of high-grade silica sand.
Discussing his appearance in the Forbes India 30-under-30 list, Udit told us, 'I am extremely humbled, more so to be the youngest in this cohort, to be recognised for affording a solution to a systemic issue that is still unknown to many. This honour strengthens my resolve to amplify the sustainability impact I can create and to leave the world in a better condition than I found it.'