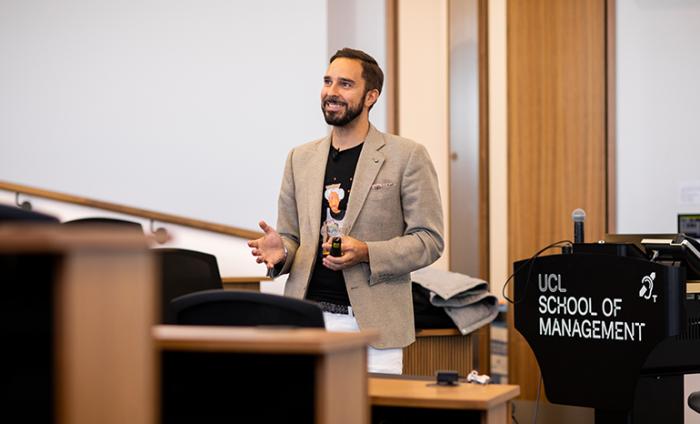 The UCL School of Management is delighted to announce that professor Paolo Taticchi has been awarded with a UCL Education Award for his committment to sustainability.
Comprised of the UCL Education Awards and Student Choice Awards, the annual Education Awards are designed to celebrate the achievements of staff and students throughout UCL, as well as recognise their contributions to the learning community.
Paolo was nominated for and won the award in the 'Sustainability' category, a new addition to the UCL Education Awards that celebrates the contributions that he has made to UCL's Sustainability Agenda. Paolo was also shortlisted to become UCL's nomination for the National Teaching Fellow Scheme (NTS).
Also nominated for an Education Award was the School of Management's Teaching and Learning Manager, Michelle Tinsley in recognition of her outstanding academic support. Alina Kim, a Research Fellow and Teaching Assistant, was nominated for a Student Choice Award in the 'Amazing Support Staff' category, while Lecturer Alec Sanderson entered the running for the 'Brilliant Research-based Education' category.
Congratulations to Paolo and all of the School of Management staff that were recognised in the UCL Education Awards this year.