UCL School of Management has expanded its footprint in Canary Wharf after acquiring Level 50 of One Canada Square.
The School originally moved to Canary Wharf back in 2016 with the acquisition of Level 38 of One Canada Square, giving the School a home in the heart of one of the world's largest business and finance districts.
Five years on and after launching a number of new programmes, the School has doubled its facilities for students and staff by acquiring Level 50, the top floor of One Canada Square.
In collaboration with Canary Wharf Group (CWG), the site has been fitted out to the highest standards, providing students, staff and visitors a special place to work, study and network.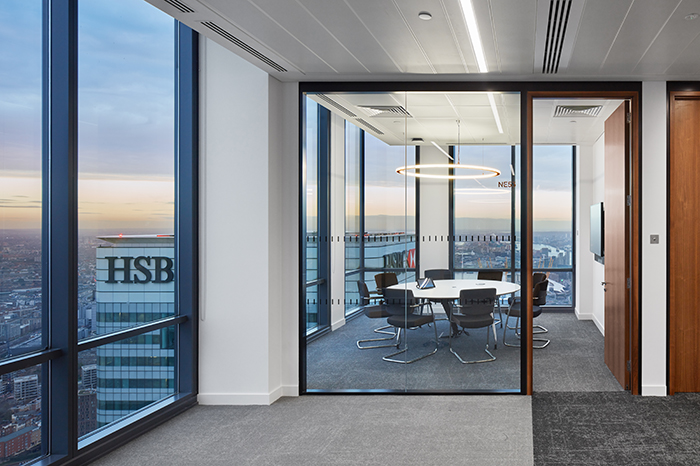 Features include a state-of-the-art hybrid lecture theatre that seats more than 90 students in person, whilst allowing students and guests to join remotely via screens around the room.
The floor also has a number of video pods that enable staff and students to connect with peers around the globe via tools such as Zoom and Microsoft Teams, as well as a new executive education suite that can double up as an event space.
There is also a brand new student hub for students to connect in with coffee machines and incredible views over the City of London, along with dedicated space for quiet study.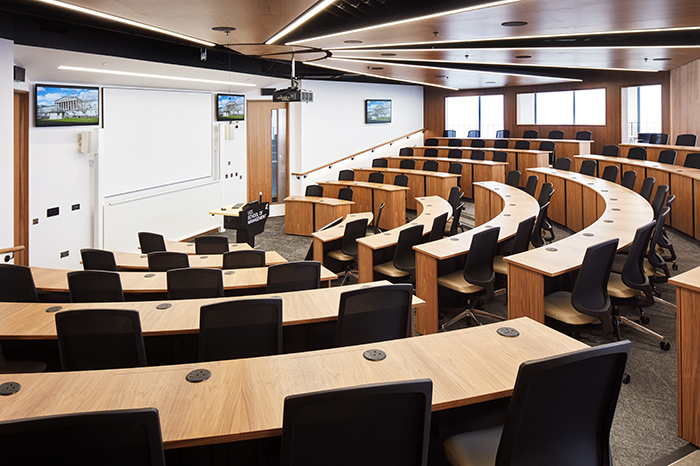 The new floor is due to open during term three of the 2020/21 academic year, and will be open to students and staff as soon as it has been cleared for use by UCL.
Speaking about the new floor, Professor Bert De Reyck, Director of the UCL School of Management, said:
"We bring a new approach to business education and research, and unlike more traditional business schools, we place a unique focus on innovation, technology, analytics and entrepreneurship. We are delighted that our programme portfolio, coupled with our dedication to delivering leading-edge face-to-face and online learning environments, is clearly resonating with students across the world, resulting in our continued and significant growth in student numbers."
"Our location in the Canary Wharf business district gives us a clear competitive advantage from which our students and faculty will continue to benefit. I have no doubt that increasing our presence here will only enhance our ability to produce world-leading research, economic and societal impact, and innovative education for years to come."
Level 50 has been fitted out by CWG to high ESG standards with 45% of the project expenditure spent with companies based in the London Borough of Tower Hamlets. CWG purchases 100% electricity from renewable sources since 2012 and has sent zero waste to landfill since 2009. The waste materials from the fit out of this project were reused or recycled or donated to local charities.
CWG will also be making a £5000 donation to the UCL Hardship fund to welcome the School into the new space.