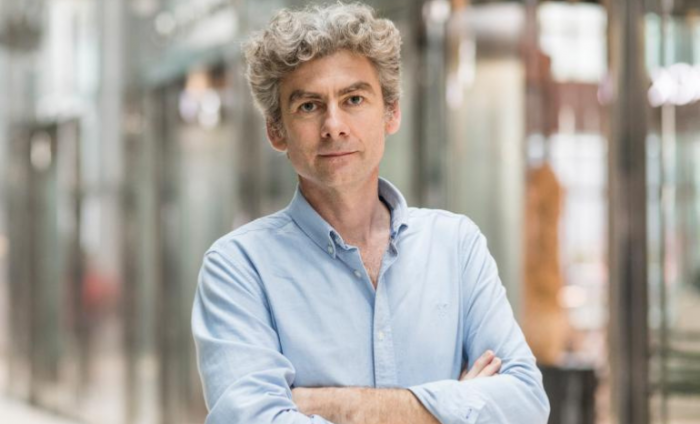 UCL's School of Management is delighted to announce the appointment of its new Director, Professor Davide Ravasi. Currently the School's Head of Strategy and Entrepreneurship, he will take on leadership of the School in July 2021. The School's current Director, Professor Bert de Reyck, now leaves UCL to take up a new role as Dean of the Lee Kong Chian School of Business at Singapore Management University.
Davide has been a Professor at the UCL School of Management since 2018, having previously worked at the Cass Business School in London. In his time as Head of the Strategy and Entrepreneurship research group and the MRes & PhD Programme Director, he has expanded his research group, supported the development and research efforts of junior colleagues, and created further opportunities for close interaction between students and faculty. Davide's research focuses primarily on the interrelations between organisational identity, culture, and strategy in times of change.
Professor Bert de Reyck has spent nearly 13 years as the Director of the UCL School of Management, exceeding the usual maximum term length of 10 years. He was formally appointed to the role in 2009, when the UCL School of Management was still called the Department of Management Science and Innovation, becoming the Founding Director of the UCL School of Management in 2015. His term was originally extended in order to support the School in reaching several key long-term milestones, including the recent opening of a new learning space on Level 50 of One Canada Square.
Professor Ravasi said: "I am honored to take up Directorship of the UCL School of Management. Bert has set us on an extraordinarily successful course on all fronts and my main priority is to uphold the high standards of professionalism, enthusiasm, and dedication associated with the School. In my time as Director, I hope to help the School contribute to important, public conversations around the dramatic transformations currently underway in the business community and in the wider world."
Professor de Reyck said: "Having been with the School since its foundation, I leave in the certainty that it is in good hands and has a secure future. Our student numbers and revenues have continued to grow year-on-year and our expanded physical presence at the heart of the City of London will ensure that we can reach even more people in the coming years. As an excellent leader who is well-liked by everyone, Davide is extremely well-placed to carry the School through new challenges."
Dr Michael Spence, President and Provost of UCL, said: "We are very pleased to appoint Davide to his new role at the head of the School of Management. His strong record as both an educator and scholar and his awareness of the challenges faced by businesses in times of change make him a natural choice for the role. I am excited to begin working with him and wish him a smooth transition. I would also like to thank Professor De Reyck for his dedication over the past 13 years as he has taken the UCL School of Management from its early beginnings to establishing it as a leading business school in the UK."
- ENDS -
Notes to Editors
For UCL School of Management, please contact:
Cameron Finlay T: +44 7935198278, E: cfinlay@fireoth.com
About the UCL School of Management
The UCL School of Management is the business school of University College London, one of the world's leading universities, consistently ranked in the global top 20 for its academic excellence and research. The School offers innovative undergraduate, postgraduate, PhD and executive programmes in Management, Entrepreneurship, Business Analytics, Business Information Systems, and Finance, designed to prepare students for leadership roles in the next generation of innovation-intensive organisations.
About UCL – London's Global University
UCL is a diverse community with the freedom to challenge and think differently.
Our community of more than 41,500 students from 150 countries and over 12,500 staff pursues academic excellence, breaks boundaries and makes a positive impact on real world problems.
We are consistently ranked among the top 10 universities in the world and are one of only a handful of institutions rated as having the strongest academic reputation and the broadest research impact.
We have a progressive and integrated approach to our teaching and research – championing innovation, creativity and cross-disciplinary working. We teach our students how to think, not what to think, and see them as partners, collaborators and contributors.
For almost 200 years, we are proud to have opened higher education to students from a wide range of backgrounds and to change the way we create and share knowledge.
We were the first in England to welcome women to university education and that courageous attitude and disruptive spirit is still alive today. We are UCL.