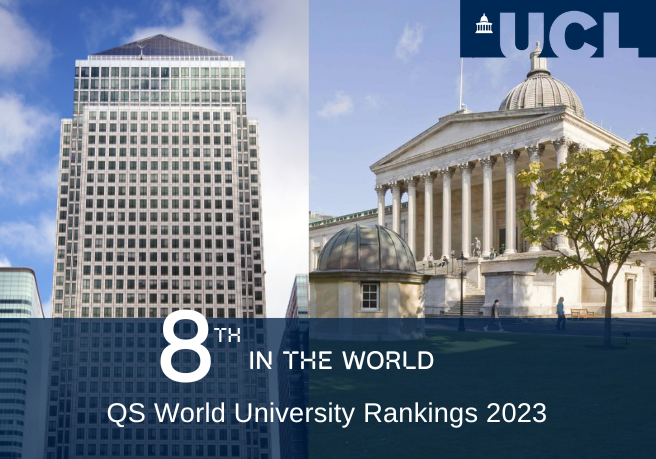 UCL has been ranked among the Top 10 universities in the world in the 2023 QS World University Rankings. For the second consecutive year, UCL has placed eighth on the presitigious list, joining other global universities such as Stanford and the Massachusetts Institute of Technology (MIT).
Among the best-known and most-consulted university ranking systems in the world, QS is an annual publication that assesses universities based on 8 key ranking indicators, including academic reputation, employer reputation, and faculty/student ratio. On five of the metrics, UCL scored 98.6/100 or higher, with scores of 100 for international students and international research network – the latter score placing UCL in second place globally.
This year, the QS World University Ranking included assessments of 1,422 universities, making it the publication's largest ever edition. The 2022 and 2023 publications also place UCL higher on the list, with the university ranking tenth in the 2021 edition. In April, UCL was named by QS as one of the world's top universities for the study of 43 subjects, with nine ranked in the global top ten. The top spot went to MIT, with the university retaining its number one position for the tenth year running.