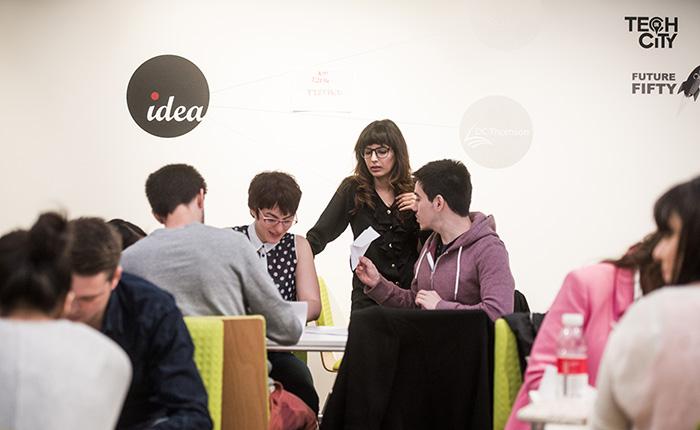 UCL has been hailed as a "shining example" for supporting student entrepreneurs by the Guardian in an article about whether universities are doing enough to help students start new businesses.
In the article, Johnny Luk, CEO of the National Association of College and University Entrepreneurs, highlighted UCL's centre for entrepreneurship which has a long track record of helping anyone who wants to learn about, start or grow a business with funding, business mentoring and consultancy.
UCL offers a wide range of entreprenurial support to students delivered by members of departments from across the institution under the direction of the UCL School of Management and UCL Advances.
One such successful business is Double Dutch Drinks, founded by twins Joyce and Raissa De Haas while they were studying the MSc in Technology Entrepreneurship. The twins were among the winners at the Virgin StartUp 2015 Foodpreneur Festival and have since won a drinks deal with US retail giant Target.
"Without the MSc Technology Entrepreneurship and the UCL Bright Ideas Award, we would probably have never been able to pursue our business. During our year at UCL we really got the opportunity to devote our time, learning and UCL resources to explore our business idea," said Joyce De Haas, Co-founder of Double Dutch Drinks.
Likewise, MSc Technology Entreprenuership student and Bright Ideas winner, Paul Varga recently launched Playbrush, a gaming device to encourage children to brush their teeth. Playbrush sold over 1000 units in the lead-up to Christmas and have recently been nominated for the People's Choice Award - Best Entrepreneur in the Pitch @ Palace competition at St. James Palace.
UCL offers a range of support for students including:
UCL Enterprise Boot Camp
Business plan competitions
UCL Bright Ideas Awards
One-to-one business advice
Hatchery