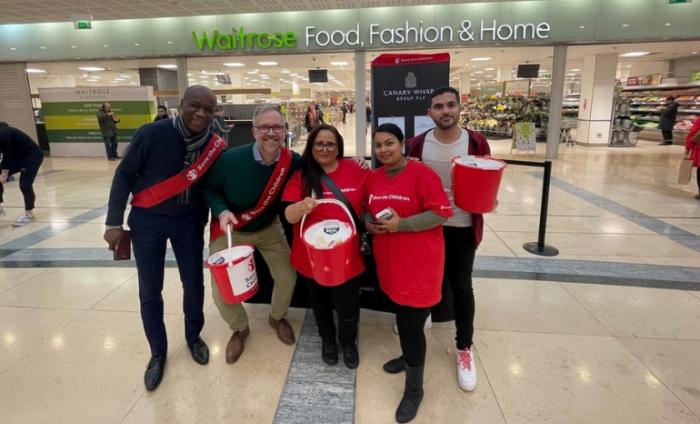 UCL School of Management External Engagement Director Tim Ruthven recently volunteered with Save The Children and Canary Wharf Group in hopes of raising essential funds for Turkey and Syria following the region's devastating earthquake on 6 February 2023, which measured a staggering 7.8 - or 'major' - on the official magnitude scale.
In response to the earthquake, Canary Wharf Group have partnered with Save The Children, who are working with organisations across Turkey and Syria to deliver emergency relief on the ground. As well as a dedicated fundraising page, the organisations have also arranged in-person fundraising events in Canary Wharf. On Wednesday 22 February, the team of volunteers, including Tim, were able to raise an incredible £2,499.97 from bucket collections and card donations. Canary Wharf Group have also announced their commitment to matching donations of up to £10,000.
Donate to the fundraiser today!
Please also see UCL's support resources for anyone in the UCL community affected by the earthquake.