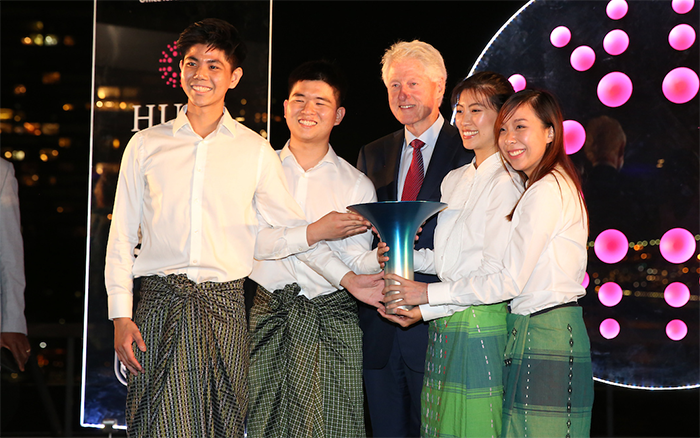 A group of students who have been studying with UCL School of Management have proved that a single idea can go a long way, as they scooped one of the world's most renowned social enterprise competitions - the Hult Prize.
The Hult Prize began in 2009 and offers $1m to the social enterprise, which in the conext of the prize, is a for-profit venture that delivers social value whilst scaling as a business, they deem the best.
The team from UCL, called Sunrice, scooped the big prize at the final on Saturday 15 September, with former US president Bill Clinton hosting and presenting the cheque for $1m.
Their innovation involves disrupting the supply chain of rice, initially in South-East Asia, where they buy rice direct from farmers and dry it using renewable energy. This process will help to avoid the approx 30% spoilage rate the farmers currently experience when drying it themselves.
To get to the final, they beat off competition from 140 regional competitions around the world. Sunrice entered the London event, which was hosted at UCL, before embarking on a six week accelerator at Ashridge Castle - the UK home of Hult Business School, and eventually becoming one of just six ventures to compete in the final.
Sunrice was developed by four UCL students, two of which, Lincoln Lee and Kimsun Chan, studied the School's Entrepreneurship Theory & Practice module (MSIN7008).
The venture was inspired by work the students had undertaken on the module with Senior Lecturer Dave Chapman, who later became a mentor for the students outside of the module.
Senior Teaching Fellow Fiona Reid was also involved in the prize, having been a judge at the first round and the regional UK final, mentoring at the accelerator, and was also invited to attend the final on Saturday.