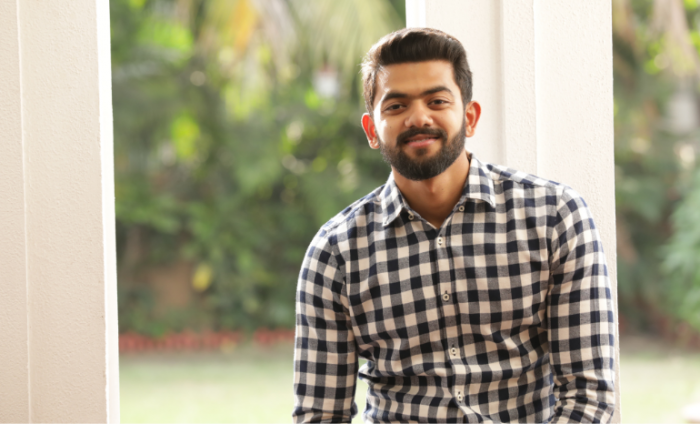 The COVID-19 pandemic has disrupted industries and businesses globally, with numerous lockdowns affecting supply chains and distribution. The economic hardship from job losses has also caused a change in consumer behaviour, meaning small and medium-sized enterprises (SMEs), especially those run by young entrepreneurs, have been one of the hardest hit.
Small businesses play a crucial role in maintaining a sustainable economy, often employing local workers and enriching the local community.

Regarding the importance of SMEs, the UN says that "To continue playing their crucial role in creating decent jobs and improving livelihoods, small businesses depend more than ever on an enabling business environment, including support for access to finance, information, and markets." To commemorate Micro, Small and Medium Enterprise Day, MSc Entrepreneurship alumnus and founder of Groboco Foodworks, Siddharth Shah, tells us what inspired him to pursue his entrepreneurial dream, how the pandemic has disrupted his business model - for both the good and the bad - and shares his top tips for aspiring entrepreneurs.
WHAT INSPIRED YOU TO LAUNCH GROBOCO FOODWORKS?
I've always been interested in the FMCG industry and I forever dreamt of being an entrepreneur. But my journey towards implementing my dream began when I moved to London. I used to miss my mum's delicious home-cooked food while I was there and there was no way I could replicate her recipes with my slightly unsuccessful 'Master Chef' skills. So, I started researching a way to get my hands on food cooked by my mother and after months of research I developed a plan to finally get my comfort food to London without it perishing, and that's how Groboco Foodworks was born.
London is an expensive city to live in for any international student and as a health-conscious person, I was never someone who could eat out every day. It was also a luxury and I would rather save and spend my money in other areas I considered more beneficial. I tried various packaged foods but as they were loaded with preservatives, it didn't really work out that well for me.
Considering all the above and knowing my mother's love for cooking, I decided to team up with her and create a product that would solve the food dilemmas I faced while I lived in London. My mum was my biggest inspiration for the company, she was a home keeper and knowing the culinary talent she possessed I couldn't let it go to waste.
And so, we founded Groboco Foodworks! My mum is the chief of operations and curates all the magical recipes for all our customers to enjoy.
WHAT WERE THE MAIN CHALLENGES YOU FACED AND HOW DID YOU OVERCOME THEM?
My biggest challenge as an entrepreneur was actually being an entrepreneur. I had never worked for someone else because I always believed that one should explore their own working style. Though I have found that running your own business is easier said than done, every day of my life as an entrepreneur remains a challenge.
I always try to overcome challenges by treating them as something that I can learn from and not something which I see more like a threat. I believe, the day you see it as a threat you will start hiding from it. The key to success is to always believe in your vision and aim for it. I don't think there is any stopping you after that.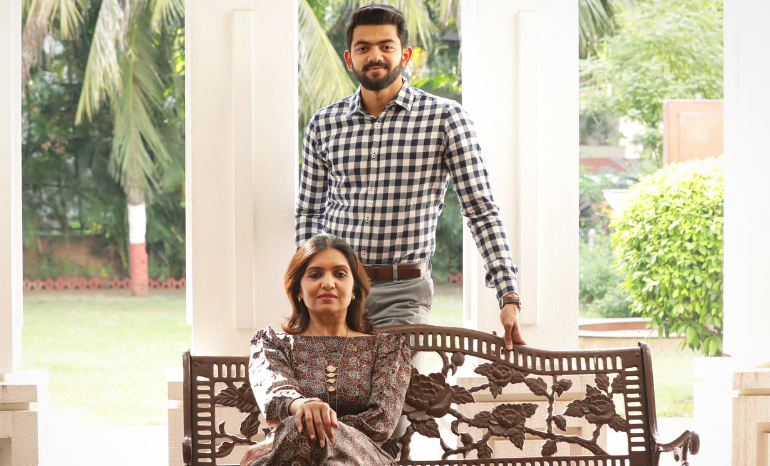 HOW HAS GROBOCO FOODWORKS GROWN OVER THE PAST FOUR YEARS?
I established Groboco Foodworks in 2017 and began operations in 2018. If I have to look back from where we started, we have evolved a lot since then. From a small startup we have become an organisation that is now more systematic and organised. Our company mindset has grown with our increasing team of talented individuals, and we dare to achieve goals that we could never have imagined back then.
HOW HAS COVID-19 IMPACTED YOUR BUSINESS?
The pandemic actually provided a positive boost to our industry, as people had problems sourcing groceries. Our customer acquisition cost was the lowest it has ever been during this time. It definitely created opportunities as people were more accepting of buying products like ours.
But, it also created challenges that majorly affected our supply chain management. Prices shot up as far as the raw material and logistics were concerned.
WHAT CHANGES HAVE YOU MADE IN RESPONSE TO COVID-19?
A major change that we made was pitching our brand to move forward as a D2C brand (direct-to-customer), focusing more on our website and digital sales, compared to the traditional distribution methods we were previously focused on. Changes were made in the supply chain management to handle D2C trading more efficiently. We also introduced more training opportunities for our teams to get equipped with and remain up to date with changing technologies and equipment to futureproof against possible future disruption.
Another change was to encourage remote working/working from home for a better work-life balance where individuals can spend more time and stay well-connected with their families.
WHAT DO YOU THINK IS THE KEY TO the survival of SMEs?
Do more with less, and keep learning from your mistakes.
WHAT DO YOU DO AS CEO AND WHAT DO YOU ENJOY MOST ABOUT IT?
As a CEO of a startup, I am involved in every area of the business, from procurement, production and sales to customer service. I have worked within the business as an unskilled labourer and held various managerial positions. It's only with that experience, that I believe I can fully be aware of, and understand the problems we face in different areas of the business and am then able to work on solutions and innovate existing practices to develop the company.
I spend a lot of time with my marketing department, and thoroughly enjoy all the crazy ideas we come up with no matter how far-fetched they might be, I love making new plans and implementing the changes.
Learn more about Siddharth's story and Groboco Foodworks on their website.