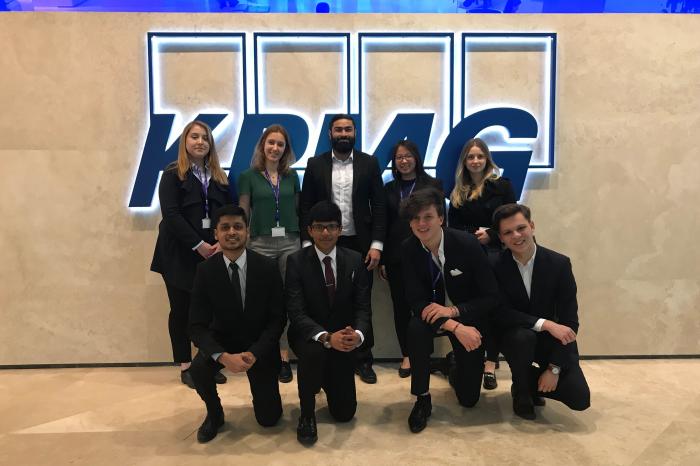 A group of second year Information Management for Business (IMB) students have spent time shadowing at KPMG as part of a new UCL-exclusive programme.
Eight students from around the world were selected to take part in the pilot of this new programme, exclusively for UCL School of Management's IMB degree programme, which allowed them to spend several days shadowing and working with the Technology Risk Consulting Team in Canary Wharf.
The launch of this new programme has been facilitated by IMB Alumnus Aamir Delawalla, who works within the Technology Risk Consulting Team.
Jin Yen, one of the eight students who took part in the programme, was delighted with her time at KPMG.
"It was a fantastic opportunity to experience the expected and learn the unexpected," she said.
"The quality of work and dedication in KPMG is the expected, while the motivating, diverse and respectful culture is the unexpected. Thank you IMB and KPMG for exposing us to such amazing and welcoming environment, as well as providing valuable insights into the big picture."
The programme is one which allows the students to shadow colleagues at KPMG, but Hanson Fernandes says they were actively learning and analysing.
"This was a great opportunity to gain an insight into KPMG. Aamir was able to show us the clients he works with on a day to day basis, we analysed tech risks reports, and learnt to identify risks and the controls taken to mitigate them."