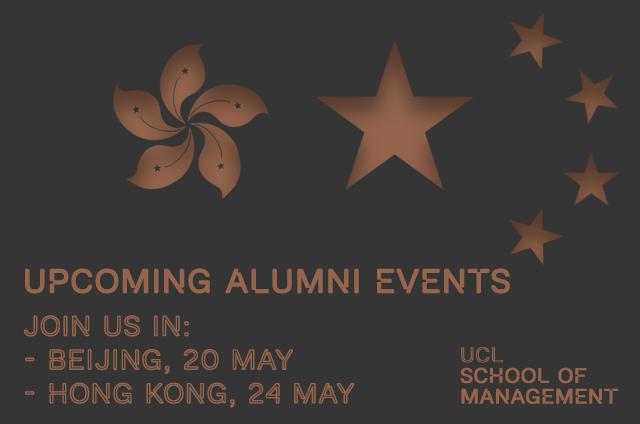 In May 2017, the UCL School of Management will celebrate its annual alumni networking events in China and Hong Kong.
To mark the launch of UCL School of Management and Peking University's National School of Development joint MBA programme this autumn, this year's Beijing event will be hosted by Peking University on Saturday 20 May, at their beautiful and historic campus.
Organised by the School of Management Employer & Alumni Engagement Team, this event invites alumni, industry collaborators and prospective MBA candidates for an evening of networking over drinks and canapés, along with senior academic staff from both world-leading universities. The event will provide an opportunity to celebrate School of Management Alumni success stories and to learn more about the prestigious joint MBA programme.
On Wednesday 24 May in Causeway Bay, Hong Kong, alumni will be joined by School of Management academics, employer & alumni engagement staff and industry collaborators, for an evening of informal networking while taking in stunning views of the city. To find out more about joining either event please contact Ally Hawley in the School of Management Employer & Alumni Engagement Team at a.hawley@ucl.ac.uk.