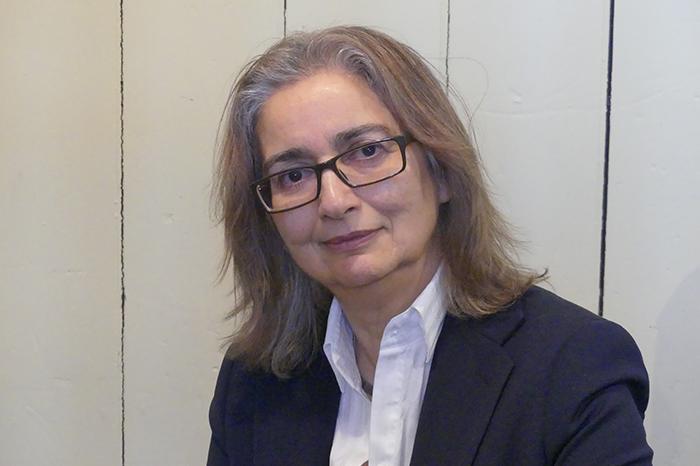 Alumna Zarina Naqvi had already achieve great things before studying MSc Technology Entrepreneurship at UCL School of Management, from launching and then successfully selling her own luxury hospitality and retail business, to working within multiple sectors for various global firms including USA Today and Skandinaviska Enskilda Banken (SEB Group).

Zarina is a Chartered Management Consultant, and Founder and Director of her own consultancy firm, Maxima Associates who work with mature businesses and non-profit organisations to optimise strategy, opportunity, revenue, operation, systems, governance etc and futureproof their businesses.
Zarina has built an extremely successful career and held a number of different senior management roles including founder, chartered management consultant and non-executive board director, just to name a few. We are extremely proud of our alumna and on International Women's Day we wanted to share her experience and advice for other women striving to achieve leadership roles.
MASTER'S IN TECHNOLOGY ENTREPREUNERSHIP
Even with years of experience working in industry, Zarina said her Master's in Technology Entrepreneurship (now Master's in Entrepreneurship due to tech being involved in almost all start-ups) gave her a much broader understanding of the business world and equipped her with enhanced technical and strategic skills and the confidence to successfully launch her business.
She has also found that after graduating from a renowned university like UCL, she has been recognised as having great adaptability for future technological advancements which has been a useful aid in her career progression.
WHAT ADVICE WOULD YOU GIVE TO WOMEN LOOKING TO GET INTO MANAGEMENT CONSULTANCY?
"Become an expert in your specialised area and ideally become chartered (if possible in your chosen career). Persevere, ensure you are continuously developing yourself, especially in terms of social skills and emotional intelligence which are equally as important as qualifications. Having the right attitude is essential, you must demonstrate your social skills and emotional intelligence, which will set us apart in an increasingly automated world."
What's one leadership lesson you've learned in your career?
"Be authentic. Trust is exceptionally important whilst working as a management consultant because without is you have little value. Be open & honest, don't pretend, try to relax so that people in turn feel more comfortable around you. Authenticity is essential (and leads to) being trusted to work ethically and solve your client's problems. It's also needed when working as a director and managing those who work for you. And of course, for referrals within the industry, which are very important."