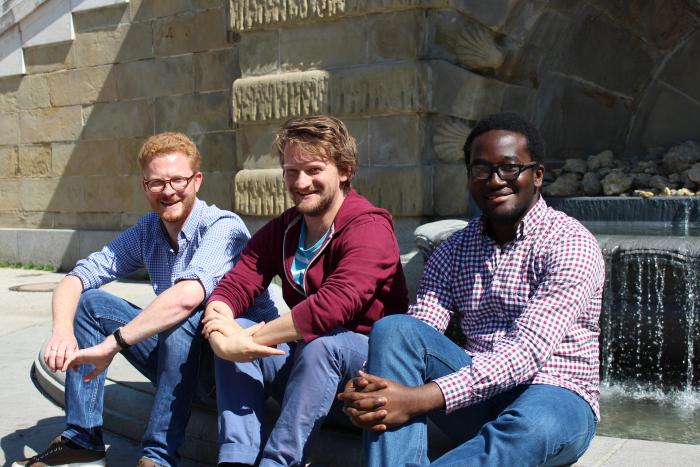 Playbrush, a startup co-founded by MSc Entrepreneurship alumni Paul Varga and Tolulope Ogunsina, proved extremely popular with the Dragons on the Dragons' Den.
Paul and his fellow co-founders, Tolulope Ogunsina and Matthäus Ittner, appeared on the hit BBC investment show on 18 February.
Their start-up, Playbrush, is a toothbrush which can be used as a gaming controller, designed to encourage young children to spend more time brushing their teeth.
The trio have already made sales of more than 100,000 units since launch in 2016, and recently signed a deal with Unilever.
Upon entering the Den, they were asking for a £100,000 investment, and were offering a 1% stake in the business in return.
Four of the five Dragons loved the product - a rare occurence - and all four of them made offers of the full investment.
However, they were unwilling to accept just 1%, with counter-offers of between 5% and 10%.
Unfortunately, though, the team couldn't accept offers that high, and walked away with no investment, leaving the Dragons highly disappointed.
Their disappointment was proof of the brilliant, unique product that Playbrush have produced.
You can watch the encounter with the Dragons, which is the first in the episode, on BBC iPlayer.