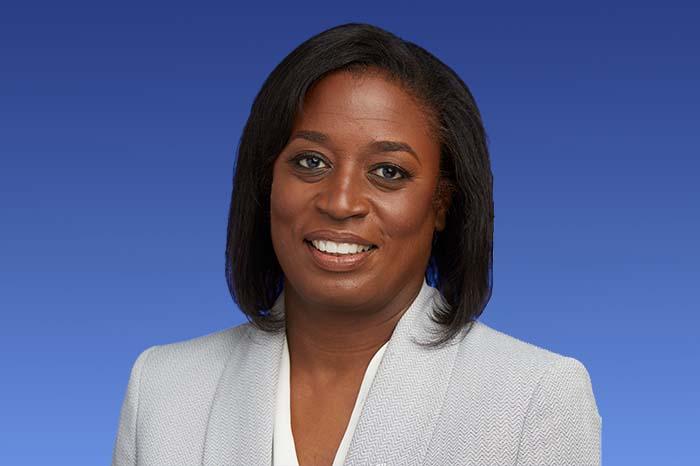 Patsy McNeil, System Chief Medical Officer at Adventist Healthcare and student of the UCL MBA, has won Silver in the 2022 AMBA & BGA Student of the Year Award.
The awards bring together the leading lights of the global business education community to celebrate excellence among Business Schools, students, graduates, suppliers, and employers that share AMBA & BGA's values of ambition, impact and integrity.
The Association of MBAs (AMBA) is a globally known body that provides rigorous testing of MBA programmes around the world before accrediting only 2% of all business schools, ensuring they help universities to raise the profile and quality of business education.
The Business Graduates Association (BGA) is an international membership and quality assurance body of world-leading and high-potential Business Schools who share a commitment for responsible management practices and lifelong learning, and are looking to provide a positive impact on their students, communities, and the economy as a whole.
Leading by example
Taking an MBA is an incredibly tough thing to do at any stage in your life, but doing so whilst leading a hospital chain in Maryland (MA) through the pandemic is nothing short of spectacular.
That is exactly what Patsy has been doing over the past two years. Patsy, in her role of Chief Medical Officer (CMO), took responsibility for creating a weekly medical communication digest for an entire hospital chain, ensuring that her team of over 1,800 doctors and 8,600 staff were working in unison with the best information. The impact of her work during the pandemic has opened up promotion opportunities to system-wide CMO and hospital presidency.
On top of that, Patsy has also led by example on the UCL MBA, helping to foster a sense of community in the programme and inspiring others to pursue their studies and maintain excellence in the workplace. Amongst all of her study and work-life requirements, Patsy still found time to go the extra mile and participate in the UCL MBA Circle - a contemporary issues discussion group for students, led by students - as well as taking the time to lead keynote talks for her medical professional peers to ensure she shares her knowledge with as many people as possible.
We are delighted that Patsy's hard work and dedication has been recognised with Silver in the 2022 AMBA BGA Student of the Year Award. Congratulations, Patsy, from all of us at UCL School of Management.