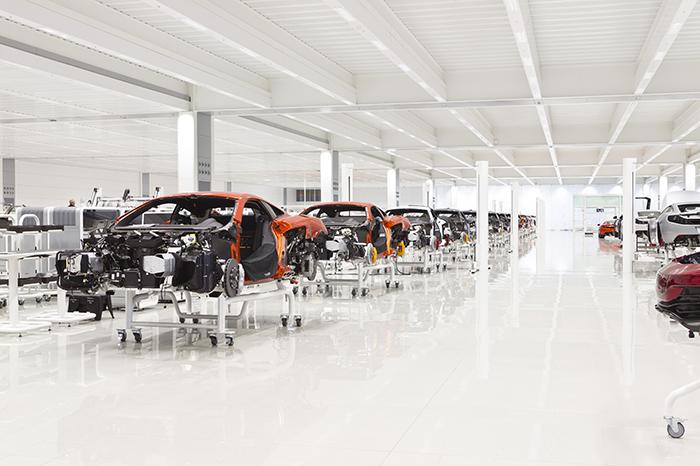 UCL School of Management's BSc Information Management for Business (IMB) students were treated to an afternoon of technology thanks to McLaren Motor Racing.
The first year students met Chris Armstrong, Head of IT at McLaren Motor Racing, who covered the nature and investment in IT that McLaren, and indeed the whole F1 industry, need to make in order to remain competitive, and to attract the partners and sponsors on whom they depend for their continuing viability.
This was the latest in a substantial line of presentations to the IMB year 1 students; in the foundations of management programme, they are given the maximum possible exposure to the widest range of companies and organisations during their first term, in order to ensure that the connection between what is taught at UCL, and how this translates into practice, is made from the start of the undergraduate studies.
It was particularly interesting to have the talk on the day that their principal driver, Jensen Button, announced his retirement from the sport and from the team; and this is all going on alongside a potential takeover of the team and the company after 35 years of stability.
McLaren also have a very wide range of other commercial interests, including supplying IT and technology services to others, as well as selling custom made luxury high performance cars to the very top and exclusive end of the car market.
The students gained very valuable and crucial insights into the relationship between technology and performance in the company and in the industry, as well as a clear view of the company culture, history, leadership, achievements and traditions. They also got an insight into the nature of performance management, and the application and value delivered of operations and management practice.
This term, on the foundations of management course, the students have also heard from Credit Suisse, The Antwerp Diamond Exchange, PwC, and the Economics University of Krakow.