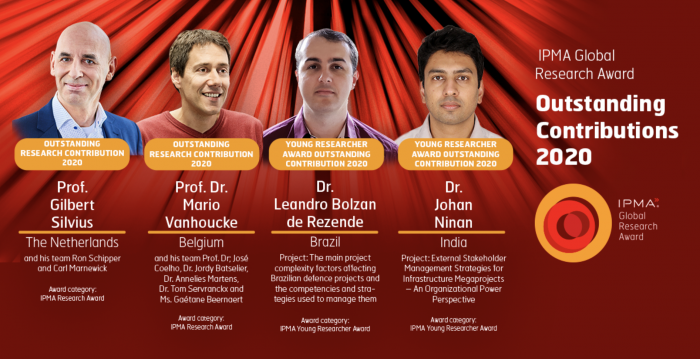 An essential part of a successful research project is effective project management, which often means dealing with ever-increasing complex and unpredictable situations.
The International Project Management Association, IPMA, recognises the hard work and dedication of individuals working in various research disciplines and is one of the most prestigious awards in project management.
Senior Teaching Fellow, Mario Vanhoucke and his team, recently won the 2020 IPMA Global Research Contribution Award. Mario is passionate about everything related to project scheduling, risk analysis and project control. He is continuously searching for better ways to measure, improve and optimise the performance of projects by analysing their progress and their resource efficiency.
This is not the first time Mario has been recognised for his outstanding contribution to research, having won the award for the first time in 2008, which effectively spring boarded his latest work and allowed him to expand his taskforce.
Mario said: "IPMA awarded my research for the first time in 2008, and this award enabled me to get a research grant of 1.3 million euros from Ghent University. With that grant, I created a team of researchers to explore new research ideas between 2011-2019. The second IMPA award in 2020 couldn't come at a better time! Once again, it recognised the quality of my past research, and it will certainly stimulate my team to continue for another decade."