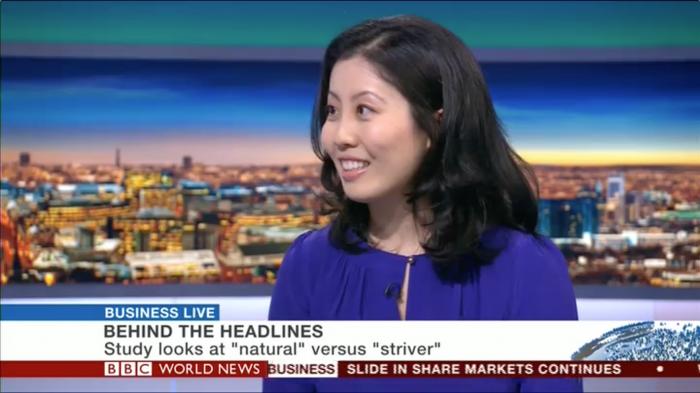 Recent research by UCL School of Management's Chia-Jung Tsay and Sun Young Lee has achieved extensive media coverage, with a combined total of 150 articles and 50,000 shares on social media within the past few months.
In an experiment published in Personality and Social Psychology Bulletin, Tsay discovered that employers have a preference for natural talent over hard work.
Tsay's research is most notably featured in The Economist, with a print circulation of well-over 4.5 million worldwide and an online monthly readership of 10 million, as well as BBC World News.
Other prominent publications covering Tsay's research include New York Magazine, Huffington Post, Business Insider, Fast Company and Scientific American.
Published in Organizational Behavior and Human Decision Processes, Lee's paper found that handsome men may be rejected for competitive jobs, but are preferred for roles that require cooperation.
Lee's research has been positively featured in top UK nationals including The Independent, The Daily Mail, TIME, The Telegraph and most notably, The Guardian which drew over 800 comments.
Many of these publications have a strong international readership, for example, 70% of The Daily Mail's traffic comes from outside the UK, largely from North America.
UCL School of Management is focused on producing high-quality, high-impact research. Research performed in the School has been rated as "world-leading" in the Research Excellence Framework 2014 (REF).