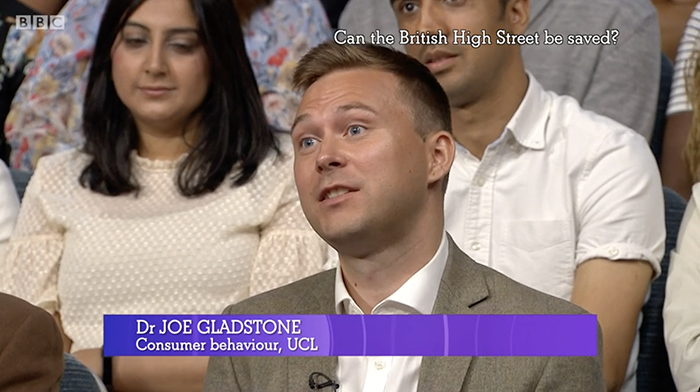 Assistant Professor Joe Gladstone was invited to take part in a debate on the 250th episode of BBC series The Big Questions.
Joe, who specialises in consumer behaviour, was debating the future of the high-street with fellow panelists.
He argued that in 50 years time, the high-street will look nothing like it does today, and will have a more experiential focus.
Some panelists, however, disagreed with those views, and suggested the high-street 'shouldn't be allowed to die'.
You can watch Joe's appearance on BBC iPlayer (From 45 mins - TV Licence required).