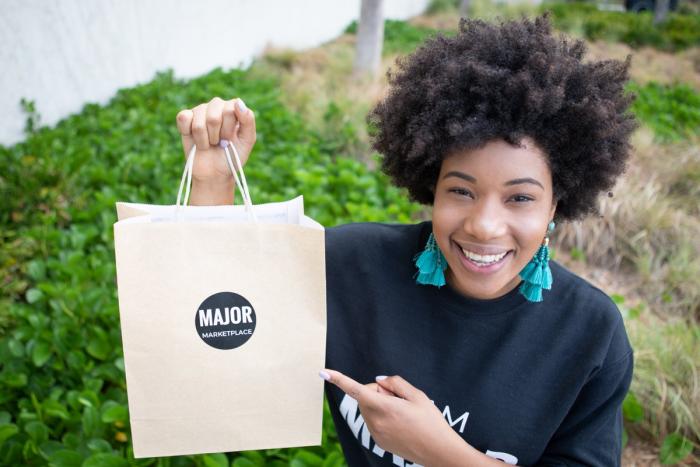 MSc Entrepreneurship student Leyanis Diaz Gil is on the path to success after being chosen for the 2019 WBENC Student Entrepreneur Programme.
The Women's Business Enterprise National Council Student Entrepreneur Program (WBENC SEP) is a robust startup program for collegiate female founders. With nearly 200 alumnae across the USA, SEP is advancing the next generation of female entrepreneurs. Each year SEP hosts its on-site program during the WBENC National Conference and Business Fair where students participate in engaging entrepreneurship curriculum, network with Women's Business Enterprises & Fortune 500 Corporate Members and pitch their ventures for up to $20,000 in seed capital.
Leyanis was chosen as one of just 23 female entrepreneurs to take part in the 2019 programme, which is a huge feat given the large volume of applications to take part, and is the only entrepreneur in the programme this year to attend a university outside the USA.
Upon learning the news that she had been accepted onto the programme, Leyanis said:
"Being a female entrepreneur is difficult but support from organizations like the Women's Business Enterprise National Council (WBENC) makes things easier.
"I am both honored and humbled to be a part of the WBENC Student Entrepreneur Program this year and look forward to meeting like-minded women, connecting with socially responsible corporations, and aligning myself with WBENC who like me, is invested in promoting diversity and innovation, opening doors for others and fueling the economy."
Work on her startup - Major Marketplace - began back in 2017, before she joined our Entrepreneurship MSc in September 2018.
The start-up is an online marketplace and community for minority businesses and those who want to support them. In wanting to support more minority businesses, she built the platform to bring more buyers and awareness to these minority businesses. Leyanis curates local and international products and services made by passionate creators and bridge conscious consumers and corporations to minority businesses in a major way, working alongside minority businesses to help them start, grow, scale and qualify for opportunities.
Leyanis will now be working her way through the online elements of the programme before the conference takes place in Baltimore, MD, from 23-28 June, where she will hope to scoop the $20,000 USD in seed capital.