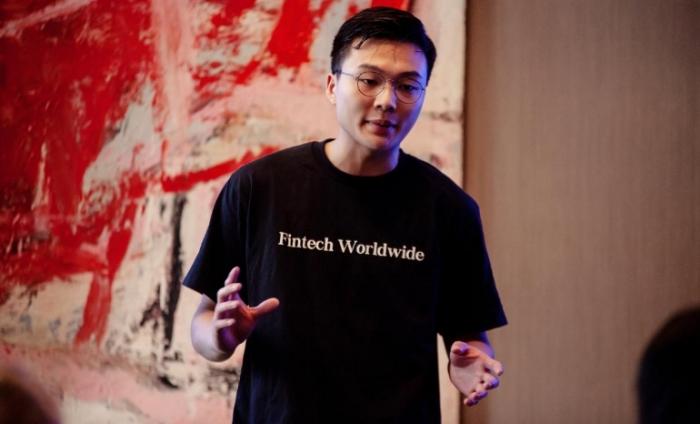 MSc Entrepreneurship and former BSc Management Science student Darren Chow was recently awarded the UCL Innovation and Enterprise Bronze Launch Award for his start-up model, Javia, a credit scoring algorithm that utilises alternative data to assess an individual's creditworthiness. Darren shares his experience studying at UCL School of Management, and how he came to found Javia.
BSC MANAGEMENT SCIENCE
I first joined the UCL School fo Management as an undergraduate on the BSc Management Science programme. The programme taught me how to analyse problems using quantitative tools and qualitative methods, make decisions in the face of uncertainty and risk, and deliver results through effective leadership. As a part of UCL's Faculty of Engineering Sciences, I had opportunities to collaborate with students from other departments and learnt skills in Data Science and Predictive Analytics. From this, I developed a critical appreciation of the relevant principles of mathematics, engineering and science, and how they can be applied in complex, innovation-intensive, data-driven environments.
My dissertation, which focused on the application of alternative data in the financial services industry, led me to join the MSc Entrepreneurship programme. My dissertation was structured in the form of a consultancy report for challenger banks, where I identified significant management problems and developed clear conclusions and actionable recommendations to resolve them. I managed to set up various interviews and speak with leading industry players (such as Monzo's Chief Credit Officer and Starling Bank's Head of Machine Learning) to present my recommendations. The feedback gathered from these interviews was extremely positive and participants were keen for me to build a prototype/minimum viable product (MVP) to present in follow-up meetings.
MSC ENTREPRENEURSHIP
My next challenge was then to determine how to build such a prototype/MVP. After speaking with one of the School's careers consultants, I decided to pursue the MSc Entrepreneurship programme to learn and develop the skills to effectively materialise this idea into a product.
Taking a step into the entrepreneurial world was not part of my 5-year career trajectory initially, but I found the MSc Entrepreneurship programme stimulating and rewarding for several reasons:
We learnt a lot!
I had the option to specialise in FinTech, an area I am extremely passionate about
The programme provides a rigorous, practical foundation for aspiring entrepreneurs
The programme fosters a hands-on learning approach and focuses on a practical approach to entrepreneurship, which, for me, made the programme all the more valuable. It was whilst studying on the programme that I founded Javia, a start-up which specialises in providing data analytics and technology solutions to businesses.
JAVIA, USING ALTERNATIVE DATA TO TACKLE FINANCIAL EXCLUSION
At Javia, I began developing a credit scoring algorithm that utilises alternative data to assess an individual's creditworthiness with the aim of feeding more data points into a credit scoring model. Financial institutions and credit bureaus are using long-outdated credit scoring models and as a result, certain groups of people (such as gig workers and the underbanked population) remain 'credit invisible' (i.e. no credit score is available for them) and are unable to access key financial services. By utilising more data points, including open banking data, psychometric tests or web-scraped data, borrowers can build a stronger and more accurate credit profile, which in turn helps them become 'credit visible'. The Corporation for Enterprise Development estimates that by adding utility payment data alone, the 'credit invisible' population in the US would decline from approximately 20-25 million to approximately 5 million adults.
LAUNCH, UCL INNOVATION & ENTERPRISE
UCL Innovation and Enterprise is a start-up incubator with numerous resources for students to tap into. Being a part of the UCL community has encouraged me to take part in various pitch competitions and start-up programmes. It was whilst studying on the MSc Entrepreneurship programme that I met Balazs Zahorecs, who then became Javia's COO. Among other great ideas, he suggested we compete in the UCL 'Launch' programme, which resulted in Javia winning third place in the final pitch competition!
'Launch' is an intensive 8-week programme designed to help UCL entrepreneurs launch their business or social enterprise through a series of interactive workshops and one-to-one mentoring support, as well as hosting a public showcase and pitch competition during the final weeks. It was an exceptionally insightful experience, where we had the opportunity to meet other entrepreneurs and learn from industry experts, as well take home a cash prize as one of the pitch winners, which will be used to ensure that Javia has the necessary equipment to run experiments with our AI algorithm going forward.
LESSONS LEARNT
The most important lessons learnt from these experiences are:
Talk to as many people as you can about your idea to gain multiple perspectives. Execute quickly and effectively to obtain feedback from the market. See what works and see what does not. Keep learning. If you are worried about someone stealing your idea, remember that "ideas are cheap, execution is everything".