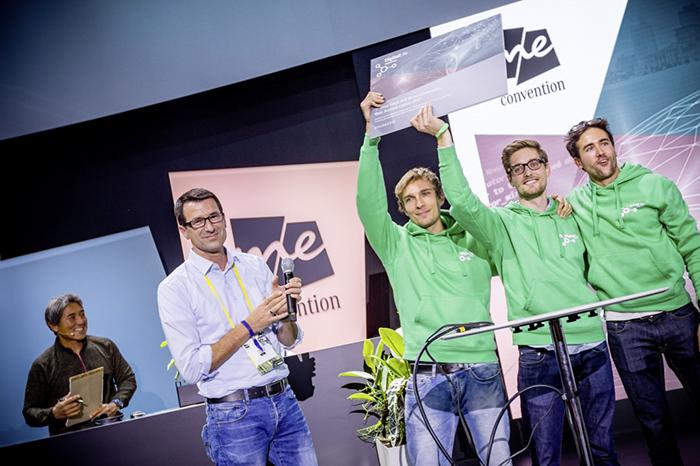 Christian Kohlhas, a MSc Entrepreneurship student, has won Daimler's 24 hour 'Hack.IAA @ me Convention' hackathon at the 2017 IAA show in Frankfurt.
The hackathon was designed to capture the imagination of those who have an enthusiasm for programming, and an affinity for cars, in the hope that teams would help shape the future of mobility from the idea stage to programming, and right up to prototyping, in 24 hours.
Specifically, the teams were set the challenge of coming up with innovative ideas and creative prototypes related to the topics of "Artificial Intelligence (AI)" and "Car-2-X Technology."
On the panel of judges was Guy Kawasaki, an American marketing specialist, venture capitalist, Mercedes brand ambassador, and tech evangelist, as well as executives from the Daimler group.
Christian was part of team 'HD Vision deep', who won the AI element of the hackathon, developing a prototype that registers the urban environment in a simple way, making services such as an overview of available parking spaces possible.
However, it was not parking spaces that initially sparked their idea.
"As future bus stops will not be allocated to physical locations, we developed an image recognition algorithm which can (live) identify virtual pick-up stations based on the number of pedestrians," said Christian.
Their reward for winning the competition was a trip to the 'Web Summit' in Lisbon, where they will again pitch their idea to investors.
"We are really happy to win against the strong competition from all over the world and to pitch our idea at the Web Summit in Lisbon this year"