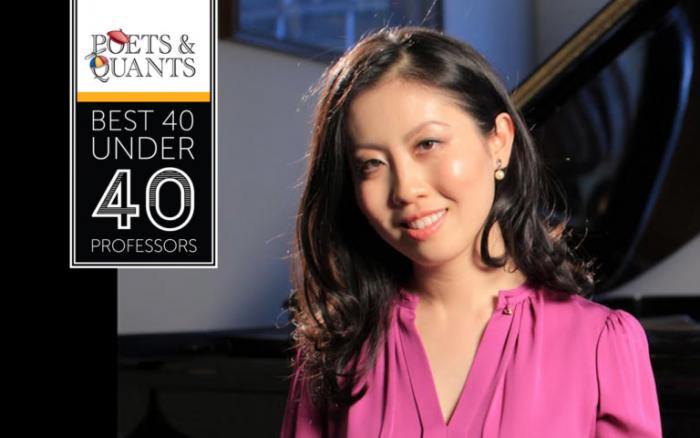 We are delighted to announce that Professor Chia-Jung Tsay has been named one of the World's Best 40-Under-40 Best Business School Professors by Poets&Quants​. Having received 86 nominations, Chia was one of the most nominated professors this year and in any previous year.
Chia's research focuses on the judgement of performance, which has received wide acclaim both in academia - featuring in top academic journals - and mainstream media including the BBC, the Economist, Forbes, Harvard Business Review, Nature, and The Wall Street Journal. This combined with her extensive teaching experience and interdisciplinary expertise contributed to her selection out of 160 professors for the prestigious Poets&Quants list as one of the Best Business School Professors.
Upon hearing the news Chia said: "I am thrilled to contribute to UCL's first placement on the Poets&Quants list. It was truly an all-school effort, and I am grateful for the support of my wonderful colleagues and students."
Chia's path to business academia didn't follow a standard route. After concertizing as a pianist and then beginning her studies in medicine, only to start skipping class to spend more time practising the piano, Chia realised her true passion was music. She wanted to combine this with academia, which led her to research questions that were often prompted by her experiences with musicians and performance, which translate to the judgment of performance across all arenas of management and business. "I have always been fascinated by the interaction between performer and audience," Tsay says of her research.
Prior to finishing her doctoral studies in management and music and joining UCL School of Management as faculty, she graduated from Juilliard and Peabody, taught at Peabody, and had performed in venues ranging from Carnegie Hall to US Embassies.
See the full Poets&Quants list and read more about Chia's experience and research on Chia's Poets&Quants 40-Under-40 Profile