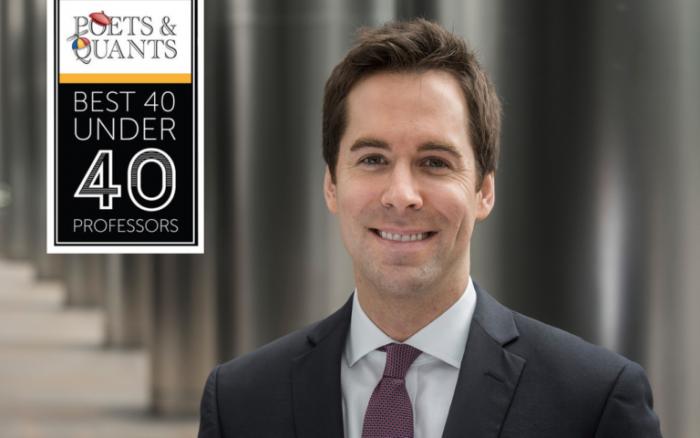 We are delighted to announce that Associate Professor Blaine Landis has been named one of the World's Best 40-Under-40 Best Business School Professors by Poets&Quants​.
Blaine's research takes a psychological approach to understanding social networks in organisations. His published research identifies the personality characteristics linked with advantageous network positions in the workplace, as well as the network positions most closely related to job performance and career success.
As well as receiving widespread academic acclaim for his research in leading journals such as; the Journal of Applied Psychology, Organization Science and Psychological Science, Blaine is also a highly active and visible scholar in public discussions about organisational psychology topics with industry professionals. He has made contributions to public conversations concerning why professionals should take sick days (e.g., Wired), how even the suspicion of cronyism can sow discord in the workplace (e.g., Financial Times), and how online interactions reduce the frequency of beneficial and informal spontaneous interactions in the workplace (e.g., IT Pro).
This combined with Blaine's outstanding approach to teaching, for which he has been recognised as a UCL Positive Teaching Superspreader for Outstanding Teaching (2021) contributed to his selection as one of the Poets & Quants 40-under40 Best Business School Professors.
Fascinated by his student's stories and career journeys, Blaine feels very passionate about what he teaches even though becoming a business school professor wasn't always on his radar: "I didn't even know it was a career option! I was really lucky to have great mentors along the way who pointed out different career paths, including this one."
This year UCL School of Management has had two faculty members awarded; Blaine Landis and Yiting Deng. See the full Poets&Quants list and read more about Blaine's experience and research on Blaine's Poets&Quants 40-Under-40 Profile