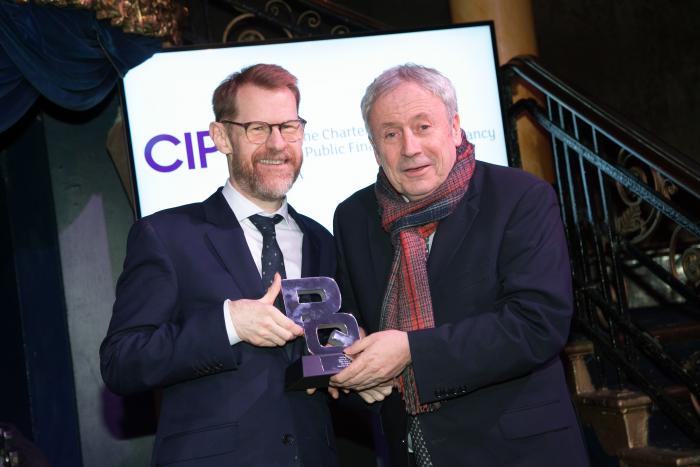 Dr Alan Parkinson has been crowned 'Lecturer of the Year' at the 2018 PQ Magazine Awards.
Having been nominated by his colleagues and students from across UCL, Alan was shortlisted ahead of the awards on 20 February.
The nomination made it clear that Alan was a charismatic lecturer who brought fun into the classroom, something that was strongly noted by the panel of practitioners and educators.
Upon receiving the award on the night, Alan praised his immediate accounting module colleagues, Lynsie Chew, Barry McCarthy, and Danusia Wysocki, and his students.
Now in their 15th year, the PQ magazine awards are the leading 'celebration' of accountancy education.
PQ Magazine is read by more than 40,000 accountancy graduates, and those studying for professional accountancy qualifications, such as - AAT, ACCA, CIMA, CIPFA and ICAEW.
You can read more and see the full list of award winners online.