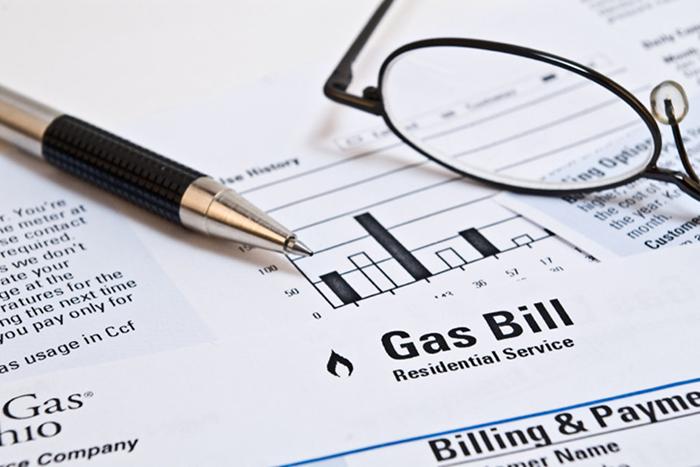 If you are an 'agreeable' person, or have fewer years of formal education, are optimistic by nature, or financially distressed, you are much more likely to end up with a poor deal from the financial services industry and energy suppliers, according to a major new report by GoCompare and UCL School of Management's Dr Joe Gladstone.
Based on one of the most comprehensive studies of its kind, the new report explains why some people who don't engage with their financial outgoings fully end up sticking with poor value products and pay over the odds as a result.  Furthermore, it outlines just how much it could be costing people.
Respected research group Populus talked to 5,000 people and got them to dig out their actual bills to calculate exactly how much worse off non-switchers are compared to those who switch financial products. 
The result?  People who have never switched are a staggering £2bn a year worse off collectively - based on car insurance, home insurance and energy alone.
To put this into context, a two car household could be over £500 a year worse off by not switching. That's enough to pay for a holiday, an annual water bill or even their mortgage or rent payment for the month.
The study also revealed, for the first time, that those paying monthly rather than annually or quarterly are up to 33% less likely to switch and, as a result, are paying more.
To help explain the results, GoCompare teamed up with Dr Joe Gladstone, academic researcher in consumer behaviour at University College London, to run a series of experiments to examine how different types of people interact with the financial services industry and their bills. 
The experiments looked at a range of marketing offers, the way companies communicate with consumers, what types of deals encourage switching and crucially, how different types of people respond.
The experiments revealed a series of key findings:
An individual's personality predicts their propensity to switch: conscientious (i.e. organised) people switch the most, agreeable (i.e. 'nice') people switch the least;
Financial literacy and nature of employment are both highly predictive of switching. Perhaps ironically, those with lower incomes switch less than those with higher incomes;
Childhood economic conditions significantly predict switching rate, even after controlling for age, current income, education and gender;
Those experiencing financial distress tend to avoid information contained in bills.   They look at a bill for less time and remember less information from it;
As a result, often those with the most to gain, are less likely to switch;
The new FCA 'transparency at renewal' rules for insurance can increase people's likelihood to shop around for another quote – especially if the year-on-year price increase is larger. 
Matthew Crummack, Chief Executive Officer of GoCompare, said: "Many financial services and energy companies regularly tell their customers they want them to be loyal, but our research suggests that this misplaced loyalty is costing people billions of pounds a year in higher bills. Plus, the burden often falls most heavily on those least able to afford it, or those too nice to switch.
"Our report reveals the extent to which this tendency to over-pay is even greater when standard industry practices are combined with certain consumer character traits. 
"To beat the bills, people need to get bothered and get switching.  But industry players also need to address the issues raised here.  Financial services and energy providers need to communicate more effectively.  Letters and bills often aren't read in detail by the most financially distressed, and so they need to be easier to understand. People shouldn't receive communications telling them that it's 'business-as-usual' when the cost is actually going up.
"Our research proves that when providers are forced to say things like 'shop around and you may be able to get a better deal' – and show this prominently – more people do take note and take action. That's why, when it comes to insurance, we'd like insurers to include the FCA prescribed wording on every single renewal letter and email – and position it clearly.  People pay too much when their policies automatically renew, and insurers should do more to highlight this to people."
Beat the bills
Dr Gladstone and Matthew Crummack discuss how consumers can beat the bills.
Read the full report for extra tips on how to beat the bills.