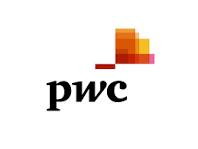 Description
Succeeding at job applications and online tests can be the gateway to your dream job! Almost every graduate job-hunter encounters a job application form and online test at some point, and they can take as much planning and preparation as an essay or project write up. During this session you'll learn key hints and tips on how to succeed at job applications and online tests from industry experts in one of the world's leading professional services networks. After this interactive session you'll have the chance to network informally with Recruiters and Consultants from PwC, and learn more about working in the Management Consulting Sector, as well as the opportunities PwC have available.
This event is exclusive to School of Management students.

Refreshments will be provided.
Places are limited so please book as soon as possible to avoid disappointment-https://uclcareers.targetconnect.net/leap/event.html?id=291&service=Careers+Service
Open to
All School of Management students
Last updated Tuesday, 21 February 2017