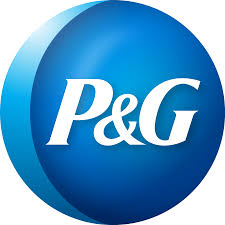 Date
Thursday, 2 November 2017
18:00 – 20:00
Description
Nearly five billion times a day, P&G brands touch the lives of people around the world. Whether they're shaving with a Gillette Fusion ProGlide or Venus razor; washing their hair with Pantene or Head & Shoulders; changing their baby's Pampers nappy; cleaning the dishes with Fairy Liquid; or washing their clothes with Ariel; people all over the world use P&G products every day

P&G will be on campus running a real life case study with UCL students. This is your chance to understand what it takes to launch a new brand in the UK, with a specific look at a case study focusing on our entry into the toothpaste category, and the launch of Oral B Toothpaste.

How will it work?
After a short introduction to the case study, students will be split into small multifunctional groups to work on how to launch the brand
Each team will then present back to a multifunctional P&G panel (who work everyday in our sales, marketing, and finance teams)
The panel will provide feedback to each team & select a winner
This case study will explain what it's like to work in FMCG on a daily basis, and will give a real life understanding of what finance, marketing, and sales careers are all about.

After the event, there will be a chance to network and find out more about the career opportunities available.

P&G recruits the finest people in the world, because they develop talent almost exclusively from within. This means graduates won't just get their first job out of university; they are being hired into a career, with the expectation that they will grow into one of P&G's future leaders… maybe even the next CEO.

New starters with P&G can expect a job with responsibility from day one, and a career with a variety of challenging roles that develop and broaden their skills, together with the support of training and coaching to help them succeed.
P&G offers careers in Commercial areas, such as Brand Management, Customer Business Development, Finance & Accounting, HR, Information & Decision Solutions, and Technical areas such as Manufacturing, Engineering, Supply Network Operations and Research & Development.
Places are limited so please register to avoid disappointment.
Open to
BSc/MSci Management Science
BSc/MSci Information Management For Business
Last updated Wednesday, 7 February 2018