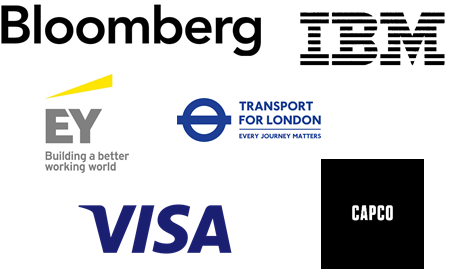 Date
Wednesday, 25 October 2017
16:30 – 19:30
Description
This week's Employer & Alumni Engagement session will take place in two parts.
The first part is mandatory for MSc Management students to attend, and will feature four employers - Bloomberg, Capco, EY, and IBM - sharing their insider tips on the secrets to a successful interview. This session will give you the chance to hear directly from employers what they consider key to a successful interview in their experience recruiting graduates and going through the interview process themselves.
The second part of this event will be made up of practice interviews of 15 minutes that you can book on to in advance. This is an amazing opportunity to gain first hand one to one feedback in a safe environment, with employers and experienced recruiters. If you are interested in booking a practice interview please read the following carefully:
Interviews will be 15 minutes long with 7-10 mins to answer questions and 5-7 minutes to receive feedback
Interviews are allocated on a first come first served basis
Interview questions will be generic so no prior knowledge of the employer or sector is needed
Due to the number of students and employers you will not be able to request which employer you see.
There will be 30 minutes for networking at the end of the event, which will give you a chance to meet all employers
You must attend the interview slot that you have been allocated. You will not be able to change your interview time
Cancellation of a confirmed interview slot needs to be made in writing via email to s.tran@ucl.ac.uk, as well as your Programme Administrator Claire/Pearl in line with UCL Attendance Requirements
There will be a waiting area with materials to help you prepare for students that have a short wait for their interview
We have a limited number of practice interviews available so make sure you book yours as soon as possible to avoid disappointment!
To book a practice interview please email Shanna Tran s.tran@ucl.ac.uk with the following details:
Email subject: Booking of MiM Practice Interview
Include in the email your Name, Student ID, and whether you are Route A or B
Interview confirmations will be sent out on Monday afternoon. If you do not receive a confirmation email, we will have a waiting list in operation for those of you that don't succeed in being allocated an interview.
Last updated Wednesday, 7 February 2018