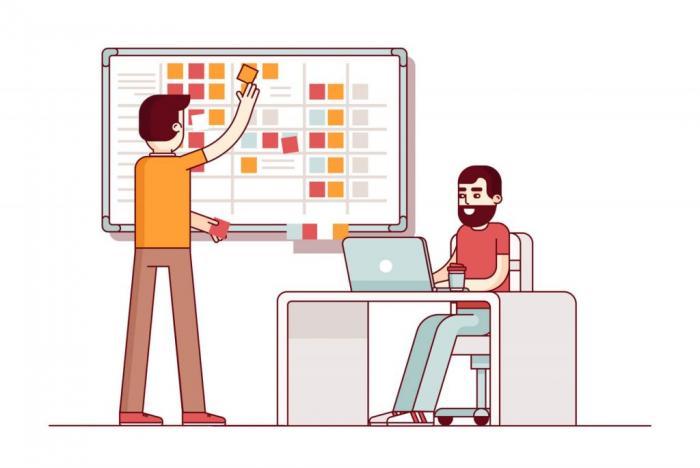 In any room full of students on the UCL School of Management campus, you will notice at least half of those on laptops are writing their assignments. The other half are frantically alternating between task managers and calendars, tracking their life in different tabs, views and apps. The dynamic nature of the city and the demanding schedule of course assignments in the School of Management create stressful challenges, but also valuable opportunities. Students' desire to take advantage of the latter while mitigating the former have them juggling between tasks, networking meetups, office hours with tutors, and industry events in London. If it wasn't stressful enough, there are also students in our courses that maintain part-time employment during their studies. Tasks, tasks, tasks everywhere!
The trick to handling it all is being truly efficient in managing action items and time in a unified command centre. (Imagine, a digital Star Trek Enterprise for your London experience.) There are several ways to go about it. I've even found that combining these various ways can actually be the most winning strategy.
Keep lists of things you want and need
Tickets for happenings in London sell out very quickly. Especially for events that are worth going to. Formerly Berlin-based Wunderlist (a recent Microsoft acquisition) is the perfect place to add links to events you are considering before you actually commit to them. Wunderlist is also great to track your day-to-day shopping and make checklists for anything and everything. It's also free, so students rejoice! Also, keep an eye out for Microsoft To-Do, a new app that Microsoft is launching soon in place of Wunderlist.
Cover your wall in post-its
It might sound archaic, but post-its help you keep your good ideas in front of you. They're tactile and accessible (unless they dry up, disengage and blow away). Go to events around the city and write down at least one call to action (for yourself) from each on a sticky note. When you get home, add them to your brainstorm wall and prioritize them in the morning when you're fresh. The post-it strategy also works wonders for your productivity between sleep cycles. Keep post-its near your bed to write down ideas that emerge from dreams, sleepless nights or in those last couple of minutes before you doze off entirely.
Make your emails flow
Before coming to UCL, I was working as the Head of Marketing of a kanban software for teams called Kanbanize. Chances are, Kanbanize is too hardcore of a productivity solution for you at this stage. However, the company's second product for personal Kanban boards, FLOW-e, is the inbox manager every busy person has dreamed about at some point (I know I have). FLOW-e is a web app you hook up to your Gmail or Outlook so it can transform your inbox into a task board, like the kind in Trello. Click and drag your emails around the sections of the board to track them, add ToDos to messages, assign deadlines and keep an eye on the daily timeline to know what you have to do today (it's linked to your calendar so it's live and up-to-date). Since I've started using it, I haven't had to say "apologies for my delayed response", which seems way too common in pseudo professional email speak. I've also been commended on remembering to follow up and answering promptly. Generally, I feel like if Yoda used email, he would use FLOW-e…