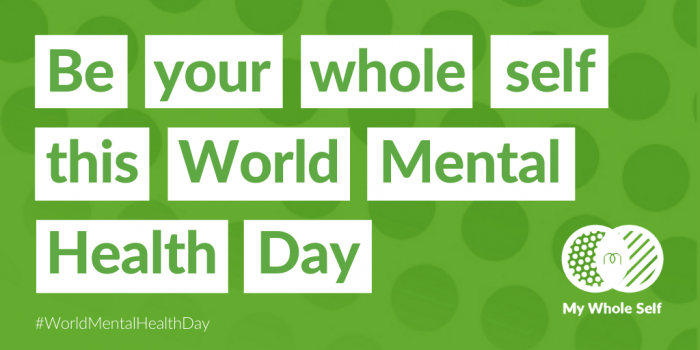 Observed on 10th October every year, World Mental Health Day aims to raise awareness of mental health issues around the world and mobilise efforts in support of mental health.
UCL School of Management is an exciting and invigorating place, and it provides an exceptional space for students and the wider UCL SoM community to learn and grow. However, university life can also be stressful and isolating. Good mental health and wellbeing is a valuable tool to cultivate and is instrumental when facing the kinds of difficulties that many students in higher education encounter, such as financial concerns, health issues, the pressure to perform, the isolation of research, fluctuating living arrangements, and of course deadlines.
The School of Management takes a proactive approach to Mental Health, encouraging open and honest discussion and personalised support through the School Tutor Declan Clear, (that's me), your personal tutor and programme staff. Many staff within the school are certified Mental Health First Aiders. The UCL Student Support and Wellbeing team provide a safe, confidential and non-judgemental space, in which you can discuss any issues that may be affecting your ability to study.
Today, on #WorldMentalHealthDay, take some time to reflect on your personal wellbeing. Furthermore, I encourage you all to check in with each other. Now more than ever, cultivating good mental health is of key importance. Please know that there is always help available to you throughout your time with us at UCL to help you get the most out of student life.
What does Mental Health mean to you?
For this article, I asked students and staff about what Mental Health means to them. Here are some of their responses.
"Mental health to me cannot be separated from physical health, they both deserve our time and attention. We owe it to ourselves to do all that we can and take all the support that we need to ensure our mental and physical wellbeing. That way, I believe we can lead full and happy lives". Sarah Warnes, Principal Teaching Fellow and IMB Deputy Programme Director.
"In my experience, mental health helps me find joy in life, and have the full spectrum of feelings. Whenever I did or could not pay enough attention to taking care of my mental health, I found that it affected the quality of my life. I felt like my life lacked colour - my thoughts felt very grey. Once I started prioritising my mental health, life became technicolour again!" Aardra Chandra Mouli MRes/PhD Student
"Not everyone gets through college problem-free. Remember talking is a sign of strength. So please if you are struggling or just want someone to have a chat with reach out. We are here to listen and help." Declan Clear, Student Experience and Wellbeing Officer
Michelle Tinsley, Teaching and Learning Manager and School Tutor "I encourage those of you with any mental health concerns to speak out and to do so as soon as possible so we can provide you with the best possible support."
Wishing you all the best for the year ahead
Declan Clear
Student Experience and Wellbeing Officer